America's First Licensed Female Tug Captain Passes Away at 82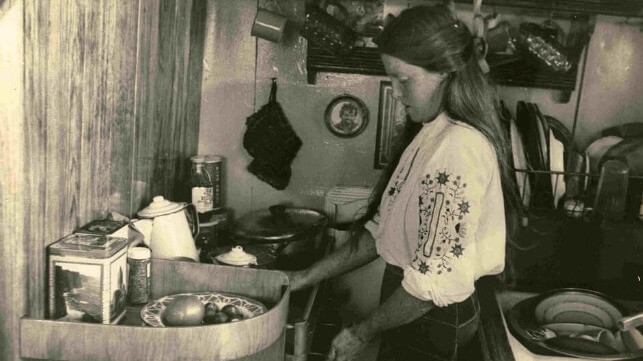 Elsbeth Smith, America's first licensed female tug captain, has passed away at the age of 82. She passed peacefully, surrounded by her five children, on August 15, 2023. The cause of death was cancer.
Elsbeth Smith was born in Daytona Beach, Florida in 1941. She was co-owner of Smith Maritime from 1968 to 2000. For nearly three decades, she sailed on the tugs Elsbeth I and Elsbeth II, towing project cargos and conducting salvage missions. She achieved her captain's license in 1973, making her the first licensed female tugboat captain in American maritime history.
Her journeys included countless voyages through the Caribbean and South America aboard the Elsbeth I. In 1989, she made her initial trans-Atlantic crossing, followed by a year-long circumnavigation of the globe aboard the Elsbeth II in 1991. This feat earned her the distinction of being the first American woman to complete a world circumnavigation on a tugboat.
During her time at sea, Elsbeth established a routine of beginning her day with the sunrise navigation watch, followed by dedicated hours of homeschooling for her children. Underway, Elsbeth effectively co-managed the tug's day-to-day operations. When in port, she was responsible for sourcing parts and managing ship's stores. On shore, Elsbeth also invested a significant amount of her time overseeing the management and operations of Smith Maritime.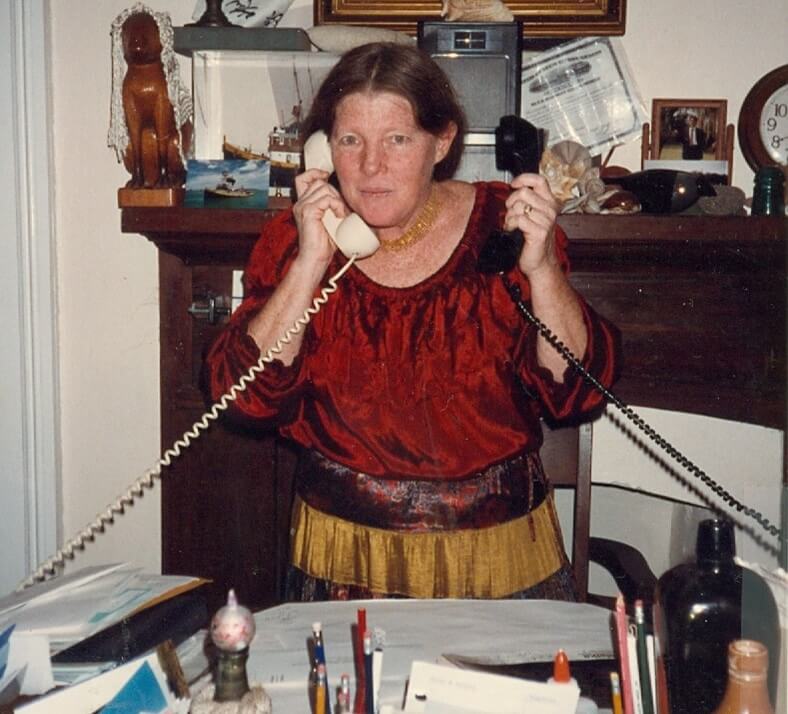 Elsbeth Smith managing the home office at Smith Maritime, 1990 (Tradewinds Towing)
Elsbeth is remembered for her talent playing the piano, and was known to have upright pianos aboard each tug, which amazed customs officials and visitors alike. She was an avid reader and documentarian, maintaining detailed records of each voyage.
Upon retirement, she lived in Amelia Island, Florida, then on the island of Dominica, the birthplace of her fourth child, Dominique Smith. Amidst the jungles she adored, she embraced her appreciation of nature and cultivated the garden she never had. Her last decade led her to New Orleans and, ultimately, to her final home in St. Augustine, Florida.
Elsbeth is survived by her five children: Rachel Smith, Rhea Smith, Rebekah Jordan, Dominique Smith, and Hannah Baisley. She adored her 11 grandchildren and 10 great-grandchildren, and was affectionately known as "Tugboat Grandma."
Her legacy continues through her co-founding of Tradewinds Towing in 2005. Elsbeth used her lifelong earnings to acquire the Miss Lis, the inaugural tug of the fleet. Tradewinds Towing now oversees a fleet of seven tugs.