Amazon Starts Ocean Freight Service for its Suppliers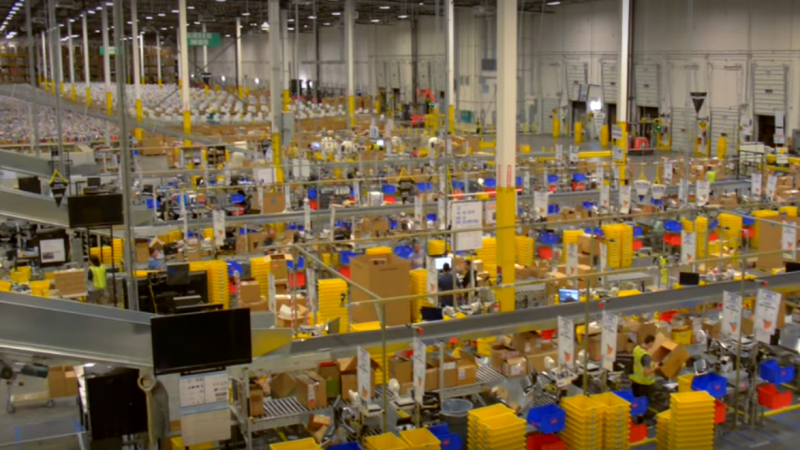 Amazon.com's Chinese logistics division appears to have moved into the business of brokering ocean freight services for suppliers, entering a role that it has previously left to commercial freight forwarders.
The Wall Street Journal reports that Beijing Century Joyo Courier Service – Amazon's logistics unit in China – has shipped over 150 containers over the past three months. The containers appear to belong to Chinese suppliers who participate in the "Fulfillment by Amazon" (FBA) service.
Under a typical FBA arrangement, an American vendor's Chinese supplier ships goods to multiple Amazon warehouses in the U.S., with freight paid by the vendor. Amazon does not own these goods, but it lists them for sale on its website, stores them and ships them to consumers on the vendor's behalf. The wares must be prepared to Amazon's specifications, and some vendors choose to use an independent quality control agent to make sure their goods are ready for sale before forwarding them to Amazon.
More recently, thousands of Chinese suppliers are bypassing the vendor and selling directly to the consumer via FBA. Amazon facilitates this process through its Amazon Global Selling portal, and it is a key part of the e-commerce giant's China business strategy: Amazon China President Doug Gurr said in 2015 that the firm puts a priority on helping "sellers from China to grow their business globally."
If you are a Chinese supplier, Amazon FBA lets you "slap a brand on your product, work with a logistics company, list your goods on Amazon, and now all of the sudden you cut out three layers of supply chain and you're able to get directly to customers," said Scott Galit, CEO of payment processing firm Payoneer, speaking to USA Today.
The new logistics services for Chinese exporters – ocean freight, but also Amazon's air cargo, labeling, sorting, trucking and distribution offerings – will make it even easier for them to market to consumers and compete with traditional retailers. It may also allow Amazon to capture some of the growing business of shipping freight to its own FBA warehouses.