ABB and SINTEF Investigate Hydrogen Propulsion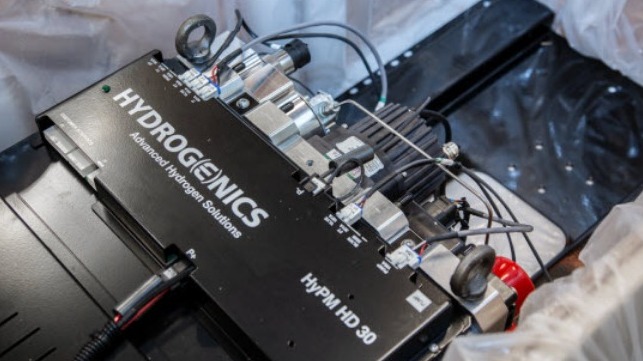 Industrial conglomerate ABB and the independent research organization SINTEF have partnered up to build and test a model fuel cell-powered marine propulsion system. The testbed project at SINTEF's Laboratory at Trondheim will apply a variety of real-world load profiles and operating scenarios with two 30kW fuel cells. The scaled-down laboratory tests will give more insight into how large, megawatt-sized fuel cell propulsion plants would behave. In addition, the study will examine fuel flow, fuel handling, and methods of bunkering for a hydrogen-powered ship.
"Finding unknowns and coping with them in a controlled environment, rather than risking surprises on board ship will be central to these trials," said Jostein Bogen, product manager for energy storage and fuel cells at ABB Marine & Ports. "These trials are expected to provide the platform for fuel cells to build on, so that they can take a position in the maritime sector that is competitive with fossil fuels."
The study is using proton exchange membrane (PEM) fuel cells supplied by Hydrogenics, an established manufacturer which has also provided the equipment for Alstom's hydrogen-powered passenger trains. SINTEF is contributing the hydrogen supply and infrastructure, along with its experience in maritime energy systems and fuel cell technology. ABB brings decades of experience in marine propulsion, hybrid power and shipboard electrical systems.
Bogen believes that deep-sea shipping will not have to wait until 2050 for the combustion-free generation of electricity, heat and clean water. "With the use of renewables to produce hydrogen for fuel cells and stored energy for batteries, the entire chain can be clean," he says.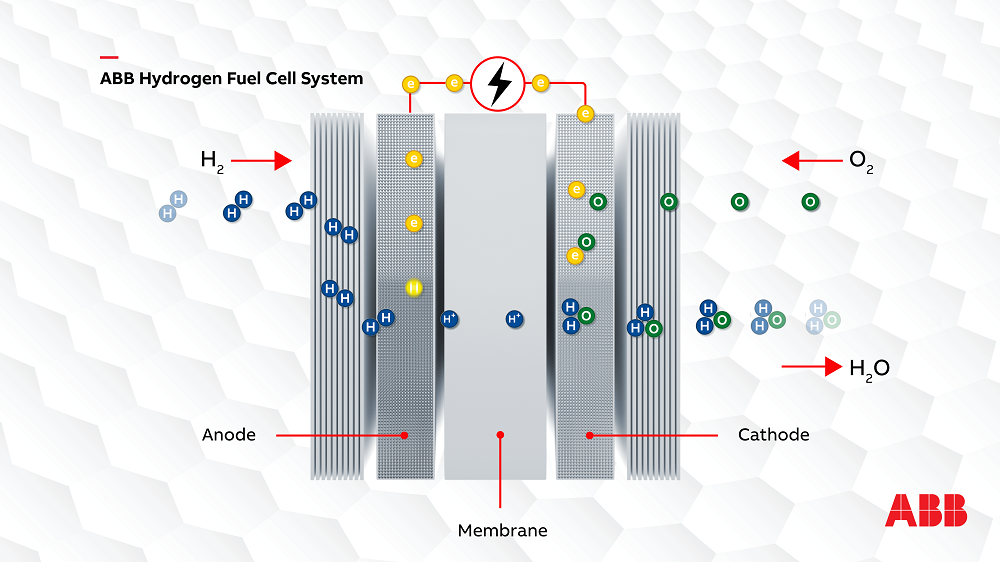 Hydrogen propulsion's economic competitiveness and emissions profile vary depending upon the source of the fuel. Almost all commercially-produced hydrogen is currently derived from natural gas or coal gas. Due to the carbon dioxide created by the refining process, its well-to-propeller CO2 emissions are higher than those from heavy fuel oil, according to a recent review by DNV GL. By contrast, hydrogen produced using renewable electricity for water electrolysis is nearly emissions-free - but very costly. A recent study by Sandia National Laboratories, the U.S. Coast Guard and ABS found that renewably-produced hydrogen would cost far more than diesel for a California ferry operator.