Spanish Navy Training Ship Caught Smuggling Cocaine
Spain's Civil Guard has seized 127 kilos of cocaine from the naval training ship, Juan Sebastián Elcano. The operation was carried out jointly with the Spanish Armada, and U.S. Homeland Security Investigations (HIS). The operation began several months ago with the arrest in New York of two people from Colombia and the seizure of twenty kilograms of cocaine.
During the initial investigation, it was possible to reconstruct in detail the route followed by the drug smugglers and the modus operandi of the sailors involved. After stopping in Cartagena de Indias, Colombia, several sailors were allegedly captured by Colombian traffickers to transport drugs between the Colombian city and New York in exchange for a monetary amount per kilogram transported.
The drugs were fractionated (5 to 10 kg per person) and concealed in the clothing of the sailors onboard the Navy ship, and hidden among the personal effects of the crew. It was then unloaded in New York to other Colombian drug traffickers who then paid for the service provided.
In mid-May, the Colombian drug traffickers who received the shipment were arrested, and officials seized a total weight of 20 kg of cocaine.
On July 12, before the training ship arrived at the port of Marin, it anchored in Bueu, Pontevedra. Three sailors involved - one from Ecuador, and two Spaniards - were arrested there. The detainees were transferred to the military prison in Alcalá-Meco in Madrid. They are charged with drug trafficking, and crimes committed by military commission using ships or military units.
Further Investigations led to an undetermined amount of drugs in the vessel. On August 2nd, a total of 127 kg of cocaine was found hidden in between the ship's reserve sails, where very few crewmen had access.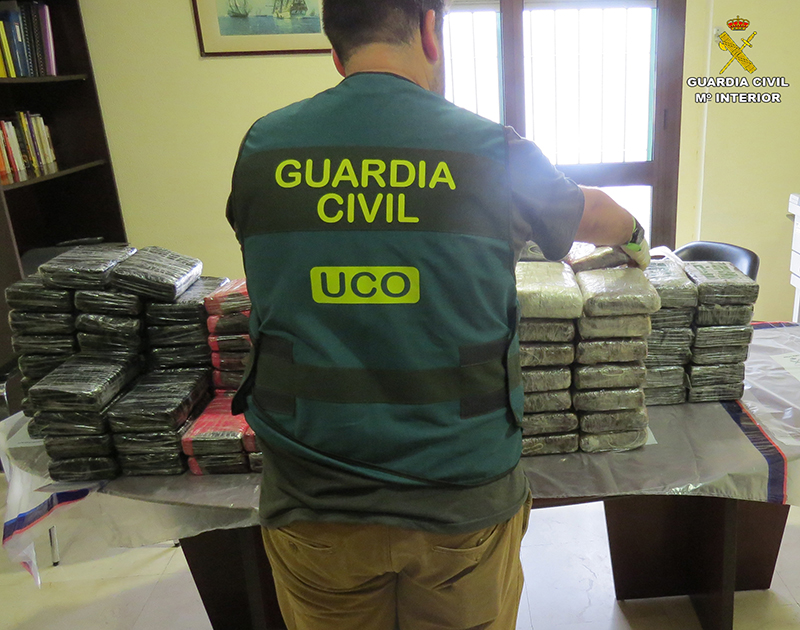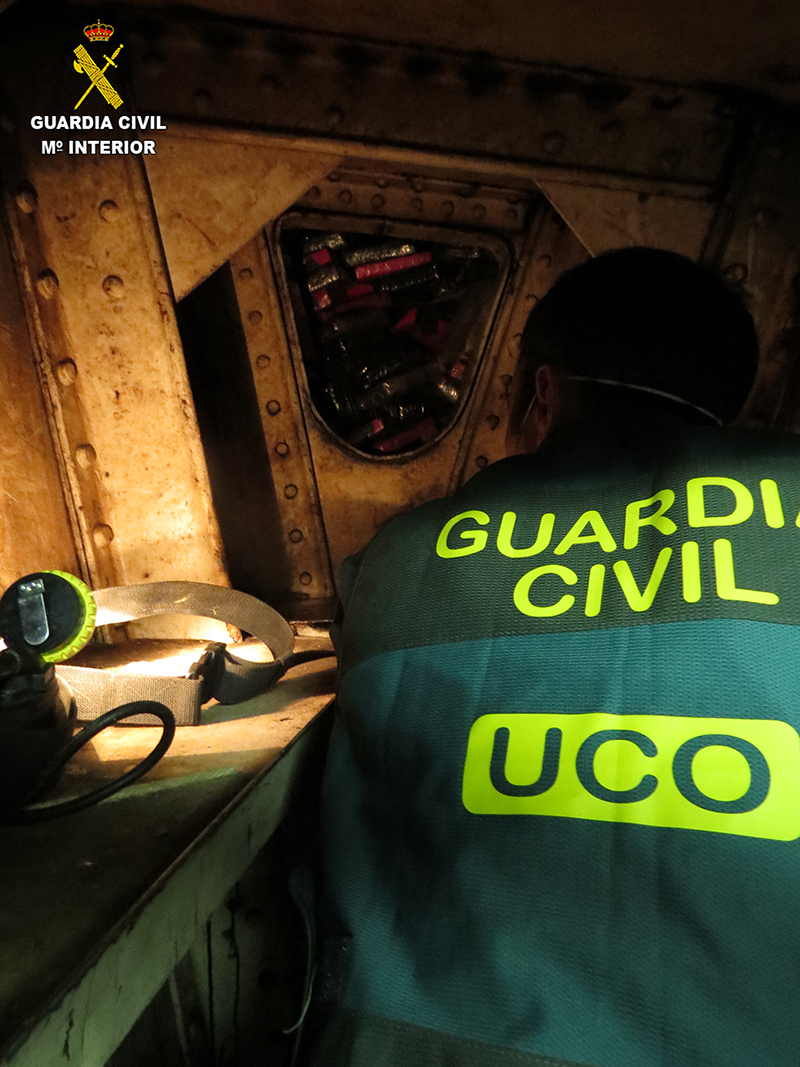 The investigation is ongoing.
The Juan Sebastián de Elcano is a training ship for the Royal Spanish Navy. She is a four-masted topsail, steel-hulled schooner. At 370 feet long, she is the third-largest Tall Ship in the world.