Update: At least four foreign crew members and seven Somali pirates died in the incident, and 13 others were missing, a pirate who works with the gang said.
"The ship has been gradually sinking for almost a week, but it sank totally last night," the pirate said on Monday by telephone from Haradheere, Somalia's main pirate base.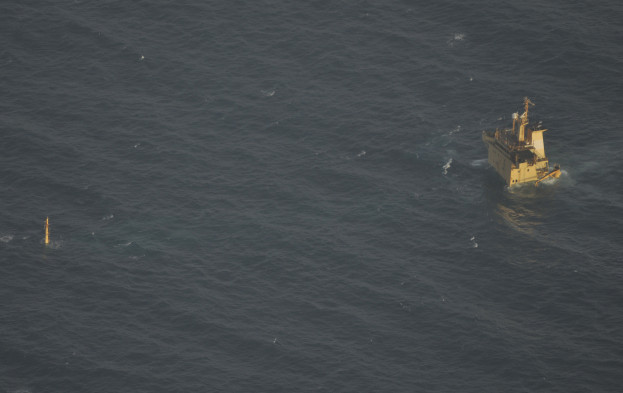 "We have confirmed that four foreign (crew) and seven pirates died. We are missing 13 in total," said the pirate, who gave his name as Hussein. "We had no boats to save them."
The Albedo had 23 crew from Pakistan, Bangladesh, Sri Lanka and Iran when it was seized.
Hussein said the captain had died earlier and four of the crew had previously been taken off the ship. With four dead, this would leave 14 to be accounted for, and it was not clear why there was a discrepancy with the pirates' figures.
The local administration said the Albedo had been the last ship held off Haradheere, because it had convinced many pirates to quit the business and given them training in legal trades.
Copyright Reuters 2013.
---
EU Naval Force confirmed that the Malaysian flagged Motor Vessel MV Albedo, held by armed pirates at an anchorage close to the Somali Coast, has sunk in rough seas.
MV Albedo has been in pirate hands since it was attacked in the Indian Ocean in November 2010, and was in pirate hands when it sank.
An EU Naval Force warship and Maritime Patrol Aircraft have closed the sea area and are carrying out a Search and Rescue operation to search for any survivors. The whereabouts of the 15 crew members from MV Albedo is still to be confirmed.
EU Naval Force continues to monitor the situation.