14 Sailors from USS Ronald Reagan Accused of Using LSD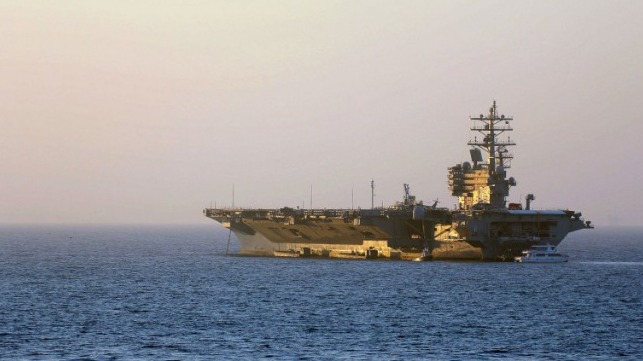 Over a dozen sailors from the USS Ronald Reagan's nuclear reactor department face military discipline for using or dealing the hallucinogenic drug LSD, according to the Navy. 7th Fleet says that the accused still performed their work well enough that it passed muster in a retroactive inspection.
Two enlisted personnel, Machinist's Mate Nuclear 2nd Class Andrew Miller and Electrician's Mate Nuclear 2nd Class Sean Gevero, will be court-martialed on charges of possession and distribution of LSD. Gevero has also been charged with possessing another controlled substance, the steroid nandrolone decanoate. Ten of their crewmates from the department received administrative discipline for unspecified charges related to LSD. Three more sailors - including two from the reactor department - could potentially face court martial but have not yet been charged.
All of the accused were removed from their posts pending the outcome of an investigation by the Naval Criminal Investigative Service (NCIS), which is now complete. A parallel Japanese investigation into whether the drug-dealing activity included any local residents at the carrier's home port, Yokosuka, concluded in June.
7th Fleet says that the USS Reagan's safety was never at risk. "Propulsion plant operations and maintenance are supervised by senior personnel," said spokesman Lt. Joe Keiley in a statement to Navy Times. "Due to the defence in depth of the design and operation of the propulsion plants, the reactors aboard remain safe."
The Wall Street Journal first broke the news of a suspected drug ring aboard the USS Reagan in February.
Japan-based 7th Fleet has endured a series of scandals and accidents over the course of the past several years, including the Navy's largest-ever corruption case, the Glenn Defense Marine Asia affair; two collisions with merchant vessels, which killed 17 sailors and took two destroyers out of service; and revelations about overworked, undertrained crews.