10,000th LNG Loading at Ras Laffan Port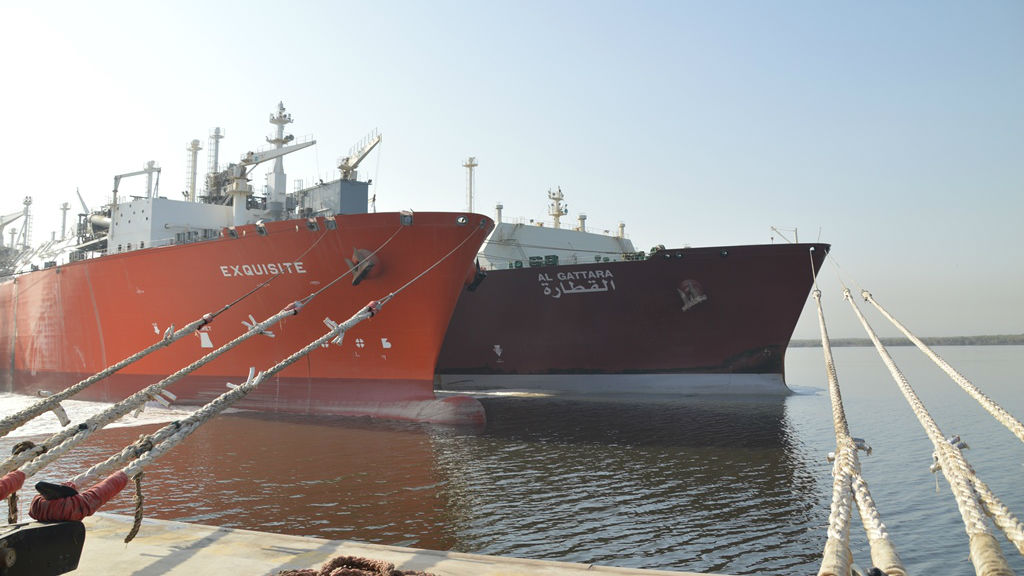 Qatar Petroleum, Qatargas and RasGas celebrated the loading of the 10,000th LNG cargo from Ras Laffan Port on Monday, May 9.
The LNG cargo was loaded on board the Q-Max LNG carrier Mozah, which headed for the South Hook LNG Terminal in the U.K. The vessel, chartered by Qatargas from Nakilat, is one of the largest LNG carriers in the world, able to load a full cargo of 260,000 cubic meters of LNG.
The milestone 5,000th LNG cargo was loaded from Ras Laffan Port in June 2011, nearly 15 years after the first loading in 1996, while the recent 10,000th LNG cargo milestone was achieved in just five years.
Ras Laffan Port is ultra-modern and one of the top exporting ports in the Middle East and Asia. Since commencing operations in September 1996, the port and its berth facilities have been increased significantly to cater to the exports of new and expanded industries. With six operational LNG berths, the port is the world's largest LNG exporting facility and the only gateway for Qatar's LNG.
First Cargo to Pakistan
Earlier this year, Qatargas delivered its first LNG cargo under a new long term supply agreement with Pakistan State Oil Company (PSO) to Port Qasim, Pakistan. The cargo was loaded onto Al Gattara, a chartered Qatargas LNG carrier owned and operated by Nakilat. The vessel left Ras Laffan on February 26 to mark the inaugural Q-Flex delivery to Pakistan.
With the addition of this milestone delivery to Port Qasim, the Qatargas chartered Q-Flex fleet achieved compatibility with 60 LNG terminals globally while the larger Q-Max vessels are presently compatible with 32 LNG terminals globally.
LNG as a Marine Fuel
Qatargas, United Arab Shipping Company and Shell signed a Memorandum of Understanding to explore the development of LNG as a marine fuel in the Middle East region in April. The partners will explore the development of new markets for LNG to be used as propulsion fuel within the Middle East and the conversion of United Arab Shipping Company's existing vessels.
The MOU envisages LNG supplies for this initiative to be made available from Qatargas 4, a joint venture between Qatar Petroleum and Shell Gas, with United Arab Shipping Company potentially using the fuel for its recently built container ships before the end of the decade.