$100 Trillion Needed for Infrastructure by 2040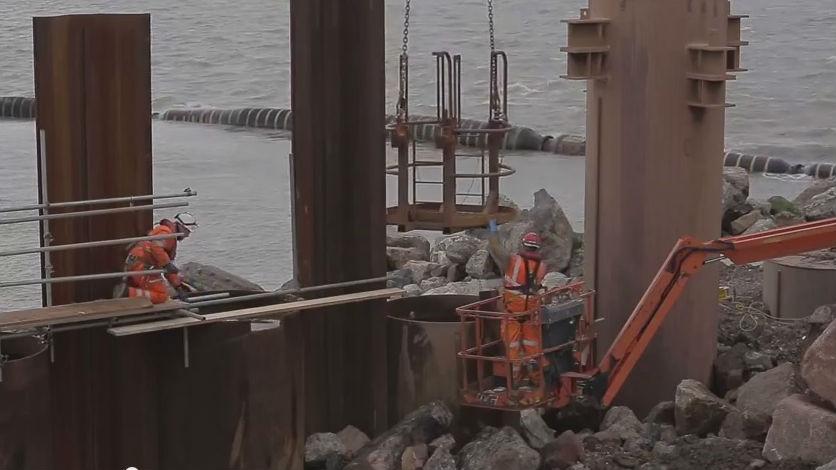 The G20's Global Infrastructure Hub and Oxford Economics have released a report that finds that the world will need nearly $100 trillion in infrastructure investment by 2040. This equates to nearly $4 trillion every year, about the same amount as the GDP of Germany.
Troublingly, the report predicts a global funding shortfall of $18 trillion over the same period. This includes a predicted shortfall of about $550 billion for port infrastructure, led by a $170 billion underinvestment in U.S. seaports. Across all modes of transportation, the U.S. faces the largest funding gap out of the 50 nations studied: current spending trends are projected to leave nearly a third of all American infrastructure needs unfunded by 2040. By contrast, Germany, France and Canada are expected to fully fund their future infrastructure requirements, with a shortfall of just two percent or less.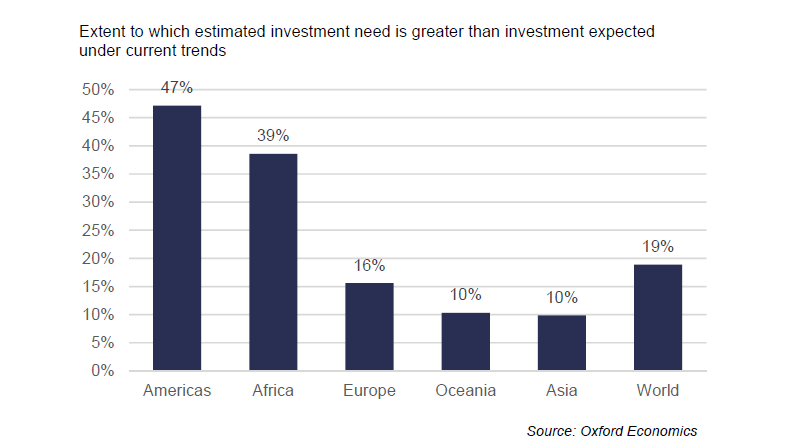 The expenditures are required to support economic growth, GI Hub says: global GDP will nearly double from 2015 levels and urban populations will swell by nearly 50 percent by 2040. "We believe this information will be key to governments, and indeed those organisations that fund, plan and build infrastructure projects into the future," said GI Hub CEO Chris Heathcote.
The full report may be found here, along with an interactive tool allowing the generation of custom data for specific sectors and nations. Ian Mulhern, the director of consulting at Oxford Economics, said that the detailed nature of the study may be unprecedented. "This report explores infrastructure needs from the perspective of different countries and sectors – building roads in Nigeria is a very different task to improving rail in Japan. To our knowledge, no previous study has published estimates and forecasts of infrastructure investment in this level of granularity," he said in a statement.