For China's Shipowners, Economy and Trade Drove Fleet Growth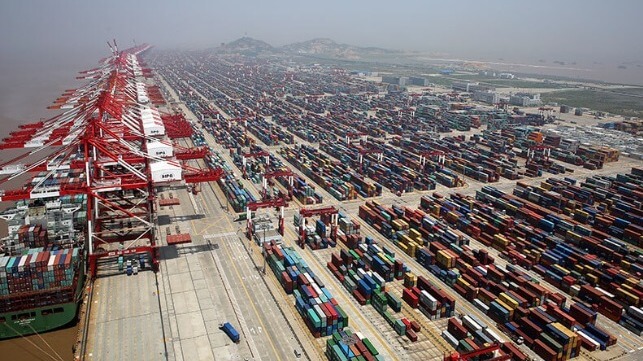 Greece still dominates the waves when measuring ship ownership by deadweight tonnage, but this year China took the lead in terms of gross tonnage (GT) and total fleet value owned, according to Clarksons. There is a simple reason why China is moving up the ranks, according to the China Shipowners' Association: it uses ships more than anyone else.
"It's not that we are overjoyed and want to be number one, so we work hard to build ships. It's because objectively the level [of trade] has reached this point," said Zhang Shouguo, the association's executive vice president, speaking to China News. "The core and essence of China becoming the world's largest shipowner is because of the development of China's economy."
China became the world's second-largest importer and the largest exporter by value long ago. It has led the world in freight volume since 2012, according to the Shanghai International Shipping Research Center. Along the way, it has also become the largest shipowning nation by GT, largest shipbuilding nation by GT and naval power by fleet size.
Zhang Yongfeng, the research center's secretary, told China News that the booming domestic shipbuilding industry - backed by heavy subsidies - is a contributing factor to growth in Chinese ship ownership. China State Shipbuilding Corporation built about 14 million dwt worth of ships last year, or about half of one percent of all existing merchant tonnage. Many of these vessels were exported for sale to foreign shipowners, but many remained in Chinese state ownership or in private hands.
Chinese banks and ship leasing firms have also enabled the domestic industry's growth. Wang Wenjin, business director of the Bank of Communications, told the outlet that Chinese financial institutions now hold $100 billion worth of vessel assets, roughly a quarter of the world's fleet.