NOSKE-KAESER Expands Space for In-house Production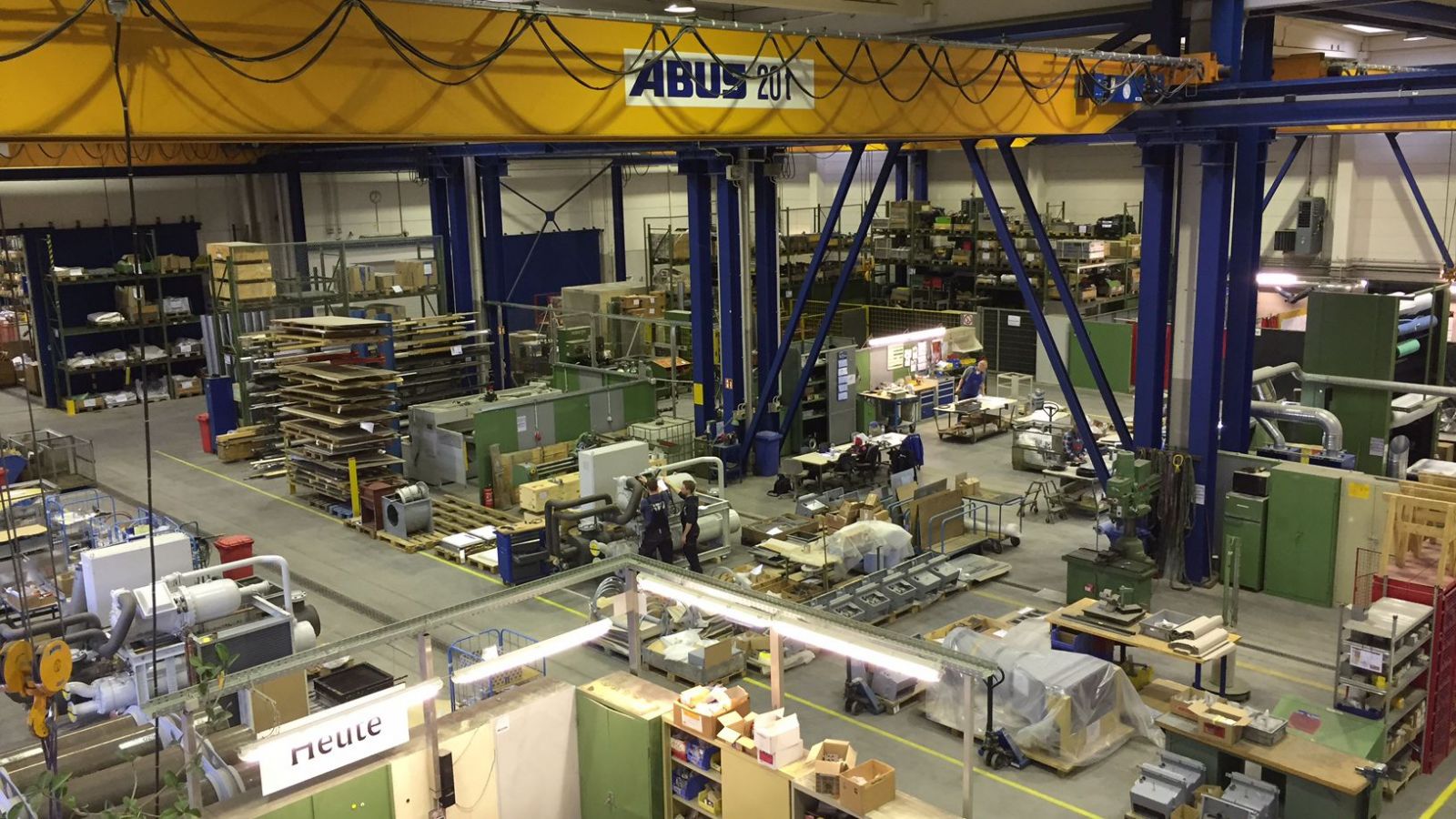 Customers benefit from greater quality, transparency and safety
Technology company NOSKE-KAESER is once again heavily investing in its own production facilities and in the field of air conditioning/ventilation, refrigeration, fire protection and CBRN technology is the only maritime supplier in Germany that relies on in-house production.
Production space at the main location in Hamburg has thus been expanded by 25 percent. In addition to high-quality individual products for surface ships and submarines, special provision cooling systems for cruise ships and refrigeration systems are manufactured completely in-house over a production area of 2,200 sqm, and service orders are processed quickly and accurately. In the attached test room with a surface area of 350 sqm, finished plants are tested for air and structure-borne sound, and power measurements are carried out and accepted directly by the customer.
The benefits for the company and its customers are obvious: NOSKE-KAESER not only gains more independence from suppliers and can further strengthen expertise available in-house, it also maintains control over the entire flow of materials and the production chain. In this way, production processes can be better coordinated and accelerated since coordination with third-party service providers is no longer required. "Our customers appreciate the high quality and reliability of supply as well as transparency in the manufacturing and testing processes that we are able to offer", explained Jürgen Matthes, CEO of NOSKE-KAESER. "This is of great relevance in the production of our custom solutions for marine and passenger ships."
At the beginning of the year, employees from the BAE Systems Australia shipyard and the Australian Navy visited the NOSKE-KAESER site in Hamburg. The new water chillers, provision cooling systems, control cabinets and air conditioning units for the first of eight ANZAC frigates belonging to the Royal Australian Navy were manufactured and tested in- house. Customer acceptance was able to be successfully finalized on site.
"With the expansion of in-house production, we are again focusing on our own intrinsic strength", said Matthes. "Since it was founded more than 135 years ago, NOSKE-KAESER has not only been developing its own innovative technologies, it has also been manufacturing them in its in-house production."
NOSKE-KAESER will continue investing in its in-house production and further optimizing the processes. In addition to the expansion of personnel, planning also includes acquisition of the latest machines. "This will enable us to produce more quickly and efficiently", said Matthes.
The products and services herein described in this press release are not endorsed by The Maritime Executive.