Eksfin Provides €450 Million in Guarantee Financing to Iberdrola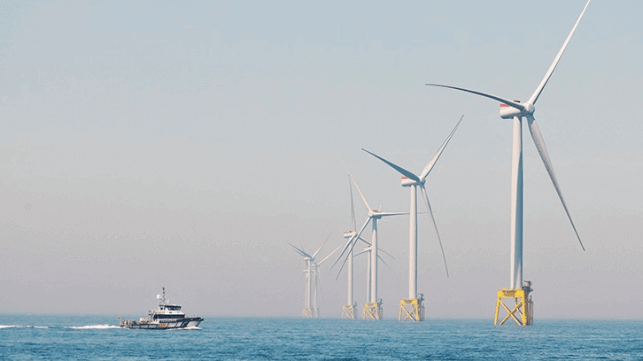 [By: Eksfin]
State-backed export credit agency Export Finance Norway (Eksfin) deepens its commitment to the international offshore wind market by providing loan guarantee financing to Spanish energy company Iberdrola. The transaction supports Norwegian exporters' participation in the East Anglia Three wind park project in the UK.
Iberdrola is one of the world's leading players in the offshore wind market and recently secured a EUR 500 million green loan to finance the construction and development of East Anglia Three. Eksfin is guaranteeing 90% of the loan amount with Citi acting as the guarantee holder.
Through this transaction Eksfin has provided guarantee financing for the first time to a Spanish energy company and facilitated significant export opportunities for the Norwegian supplier industry, in accordance with its mandate. Altogether the loan financing supports export contracts valued at over NOK 6 billion / EUR 590 million.
Promoting Norwegian exports
"Our cooperation with leading international offshore wind developers is vital for the Norwegian offshore wind cluster. We are very happy for this transaction with Iberdrola. It helps to cement our strong position within renewable energy and opens new opportunities for Norwegian exporters," said Eksfin managing director, Ms. Tone Lunde Bakker.
The deal also marks a new milestone for Eksfin, which since 2019 has provided more than NOK 20 billion / EUR 1.8 billion in financing to foreign purchasers of Norwegian technology and services within offshore wind.
Iberdrola continues to advance its commitment to sustainability, based on the electrification of the economy through clean energy, and aimed at combating climate change and creating wealth and employment in the communities where it operates. This operation strengthens Iberdrola's relationship with its Norwegian partners.
Offshore wind is currently the most important driver of the Norwegian supplier industry's strong growth in the renewables sector.
Strategic partnership
"Major developers like Iberdrola increasingly enter into strategic partnerships with suppliers to secure future capacity. Therefore, this transaction also serves to position Norwegian companies to win future business," added Lunde Bakker.
For the construction of East Anglia Three, whose 1,400MW capacity will provide clean energy equivalent to the needs of 1.3 million homes, Iberdrola will purchase a transformer platform from Aker Solutions and installations services from Seaway 7. A whole string of other small and medium-sized Norwegian companies are sub-suppliers to these larger exporters.
The products and services herein described in this press release are not endorsed by The Maritime Executive.