DNV Launches Real-Time Emissions Data Verification Solution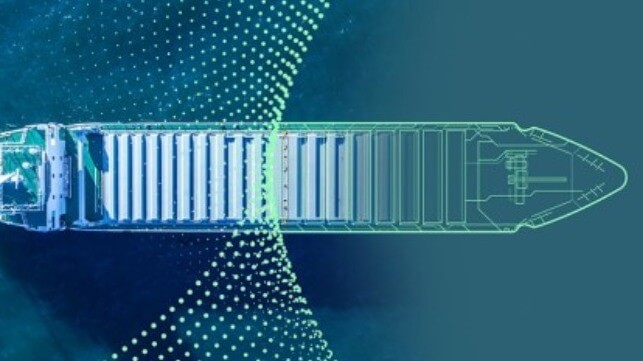 DNV has launched Emissions Connect, an emissions data verification engine and data management platform, designed to help the maritime industry accurately assess and work with emissions data. The solution provides a trusted, verified source of emissions data that can be shared securely with all relevant stakeholders along the maritime value chain.
"Reducing emissions and reporting on progress is becoming increasingly important for the maritime industry and is set to have an impact on business that goes beyond regulatory compliance," said Knut Ørbeck-Nilssen, CEO, DNV Maritime. "Through providing real-time verified emissions data that the entire maritime value chain can share, trust and act on, Emissions Connect can serve as an important enabler to help the industry achieve its decarbonization goal."
Regulatory impact
While designed to support with the operational impact of multiple regulatory requirements and decarbonization trajectories, Emissions Connect specifically addresses the needs emerging from the introduction of the EU Emissions Trading System (ETS) and the Carbon Intensity Indicator (CII) to the maritime industry.
The EU ETS, due to be phased in from 2024, will require the Document of Compliance (DoC) holder - typically the ship manager - to surrender EU Allowances (EUAs) based on the annual level of emissions. Additionally, the CII rating measures how efficiently a vessel transports goods or passengers. The EU ETS will expose DoC holders to significant financial risk, as emission costs will be factored into contracts between stakeholders to ensure fair distribution. CII is becoming a factor in charter terms, creating balance sheet risk and impacting shareholder value, access to capital, and commercial attractiveness. In this context, the collecting, managing, and sharing of accurate and reliable data will be crucial.
"Reliable, verified data is necessary at every stage of the value chain for operational control and accurate accounting of emissions in order to facilitate commercial agreements," explains Pål Lande, Digital Business Development Director at DNV Maritime. "Annual aggregated data reports will no longer be sufficient to manage and control ETS allowance and CII performance. Transparency on a trusted and verified voyage statement based on daily real-time reporting of data will be an essential basis of commercial contracts."
Real-time sharing of verified data
To offer commercial support for the whole maritime value chain DNV has created Emissions Connect, enabling all stakeholders to have a common source of verified emissions data.
Built on the Veracity Data Workbench that supports customers with a strong emissions data management solution, Emissions Connect offers a high-quality emissions data baseline that is digitally verified. Furthermore, it provides verified voyage statements that can be used as a trusted basis for emissions accounting and to facilitate ETS allowance settlements. The tool's emissions performance simulation allows for projections of a vessel's future CII score and for the planning of EU ETS allowances, facilitating informed decision-making.
High-quality emissions data provided by the shipowner is verified by DNV and shared with customers for self-service in the settlement of transactions or other purposes such as compliance reporting, exporting and secure sharing with partners and third parties, including banks and insurance companies adhering to the Poseidon Principles.
"Emissions Connect enables all parties in the value chain to work on the same trusted, verified and standardized dataset, or a single source of truth, which eliminates many of the data governance and trust issues arising from the traditional method of exchanging data via email," says Lande.

To register for the Emissions Connect launch event on 27 April, click here: www.dnv.com/emissions-connect-launch
About DNV
We are the independent expert in risk management and quality assurance. Driven by our purpose, to safeguard life, property and the environment, we empower our customers and their stakeholders with facts and reliable insights so that critical decisions can be made with confidence. As a trusted voice for many of the world's most successful organizations, we use our knowledge to advance safety and performance, set industry benchmarks, and inspire and invent solutions to tackle global transformations. For more information visit: www.dnv.com

DNV in the maritime industry
DNV is the world's leading classification society and a recognized advisor for the maritime industry. We enhance safety, quality, energy efficiency and environmental performance of the global shipping industry – across all vessel types and offshore structures. We invest heavily in research and development to find solutions, together with the industry, that address strategic, operational or regulatory challenges. For more information visit: www.dnv.com/maritime

About Veracity Partner Network
The Veracity Integrated Partner (VIP) program automates the process of turning raw and unstructured vessel data into trusted, verified data that is ready for consented use across the value-chain. Veracity structures the data utilizing the mature and open Operational Vessel Data (OVD) standard and provides a seamless process towards DNV's verification and data sharing services. Several leading vessel data providers are already integrated to the platform, making emissions data reporting faster and more accurate for our common customers. Read more about the partner program: https://www.veracity.com/integrated-partner-program-for-customers

www.dnv.com
The products and services herein described in this press release are not endorsed by The Maritime Executive.