The U.S. Navy accepted delivery of the future USS Gerald R. Ford (CVN 78) aircraft carrier at the Newport News shipyard in Virginia this week.
Delivery followed the ship's successful completion of acceptance trials May 26.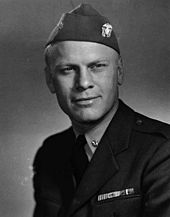 Ford is the lead ship of its class and the first new-design aircraft carrier delivered to the Navy since USS Nimitz (CVN 68) in 1975. It is also the first aircraft carrier to join the fleet since USS George H. W. Bush (CVN 77) delivered in 2009. The future USS Gerald R. Ford honors the 38th president of the United States and pays tribute to his lifetime of service to the nation in the Navy and in the U.S. government.
The next generation of aircraft carrier, the Gerald R. Ford class delivers unprecedented flexibility to the fleet, says the Navy. Due to a larger flight deck, the ability to host more aircraft, additional weapons and aviation fuel storage, and the Electromagnetic Aircraft Launch System and Advanced Arresting Gear, Ford will be able to increase sortie rates by one-third when compared to the Nimitz class.
Further, the Navy's newest aircraft carrier generates three times the amount of electricity as previous classes and is designed to rapidly add capabilities as new systems become available over the course of its projected 50-year service life.
Each Ford-class ship will operate with a smaller crew than a Nimitz-class carrier and will provide $4 billion in total ownership cost savings for the Navy.
Ford will be commissioned into the fleet this summer, formally placing the ship into active service. Following this, there will be a "shakedown" period where the ship will conduct several at-sea events to provide longer underway periods for the ship's crew to operate and train on ship's systems. In addition, planned deferred work will be performed, and any deficiencies identified during trials will be addressed during in-port periods.
The vessel is the product of years of construction, planning and design. More than 5,000 shipbuilders in Newport News and thousands of suppliers across the U.S. contributed to the first-of-class ship. She is expected to be operational in 2020 and replaces the USS Enterprise (CVN-65), which ended her 51 years of active service in December 2012.
General characteristics
Class and type: Gerald R. Ford-class aircraft carrier
Displacement: About 100,000 long tons (110,000 short tons; 100,000 tonnes) (full load)
Length: 1,106ft (337m)
Beam: 134ft (41m) (waterline) 256ft (78m) (flight deck)
Height: nearly 250ft (76m)
Decks: 25
Installed power: Two A1B nuclear reactors
Propulsion: Four shafts
Speed: In excess of 30 knots (56 km/h; 35 mph)
Range: Unlimited distance; 20–25 years
Complement: Up to 5,000+
Aircraft carried: More than 75
Aviation facilities: 1,092ft × 256ft (333m × 78m) flight deck