OPT Sells Unmanned Vessels for Use in Mine Detection off Taiwan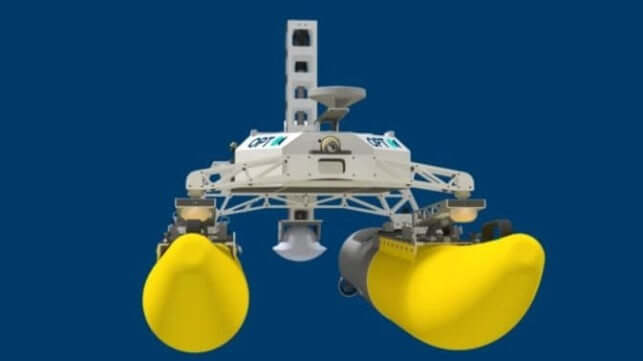 Ocean Power Technologies (OPT), the New Jersey-based wave power and uncrewed surface vessel maker, is selling more of its catamaran USVs to offshore services company Sulmara for use in the Asian market. In addition to serving the company's offshore oil and wind clients with hydrographic survey, remote inspection and environmental monitoring capabilities, the USVs will help detect "unexploded mines" in areas near Taiwan, according to a statement from a company spokesperson.
Scottish firm Sulmara specializes in low-carbon offshore survey and inspection for applications where emissions are of elevated importance, like wind farm development. It uses uncrewed platforms to deliver its services, including 10 Saildrones and a growing numberr of OPT's WAM-V. It has previously chartered two of OPT's small vessels under a master lease agreement.
The two firms announced Tuesday that Sulmara has placed an order for $1.6 million worth of OPT's WAM-V 16, the largest volume order for the model that the firm has received to date. The WAM-V catamaran rides on inflatable pontoons, and its frame is designed to conform to the surface of the water, reducing motion for the sensor payload. It is designed for shallow-water multibeam sonar survey in harbors, channels and coastal waters. The same capabilities have crossover applications in mine countermeasures (MCM) and other defense missions.
"Our investment in a fleet of bespoke WAM-V USVs is marking another pivotal step in our ongoing mission to decarbonize the offshore industry," said Sulmara COO Carlo Pinto in a statement. "This strategic move not only demonstrates our dedication to environmental sustainability but also consolidates our role as an industry pioneer in adopting innovative solutions."ds