Novatek Releases Details of Kamchatka LNG Hub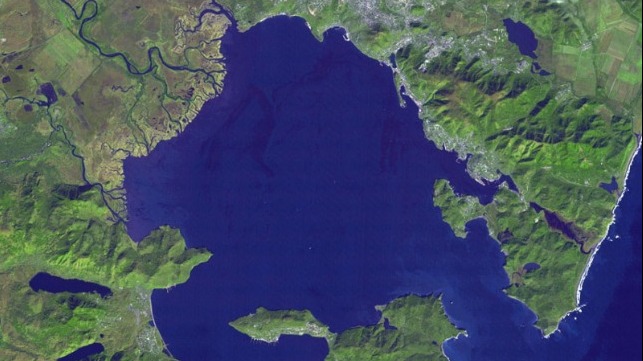 Novatek, the developer of the Yamal LNG terminal in the Russian Arctic, is finalizing its plans for the construction of a transshipment hub on the Kamchatcka Peninsula. The hub would allow it to improve the utilization of its vessels as it seeks to expand operations.
When fully built out, Yamal LNG will export 17 million tonnes of LNG per annum (MTPA) to Asian and European markets. Its summertime shipments will head east along Russia's Northern Sea Route, then south through the Bering Strait and into the Pacific. To accomplish this navigational feat, Novatek and Sovcomflot have chartered a $5 billion fleet of custom-built icebreaking LNG carriers, the first vessels of their kind. Yamal LNG's operations require 15 of these ships, and Novatek is actively planning an expansion facility - Arctic LNG-2 - at a site on the other side of the Gulf of Ob.
With a 20 mtpa transshipment hub in Kamchatka, Novatek's costly icebreaking vessels could offload their cargo early and return to Sabetta, shaving at least 2,000 nm off the 10,000 nm round trip. Conventional LNG carriers could pick up the gas and carry it to Asian markets.
Novatek is still selecting the final site, but the $1.5 billion facility may be built Avachinskaya Bay (or Avacha Bay), a protected inlet on Kamchatka's southeastern tip that is home to Petropavlovsk-Kamchatsky, the territory's capital. "Investments are investments, but we come to Kamchatka not just to put a tank," said Novatek board member Alexander Friedman in a statement. "We understand that we will cooperate with the region and assist each other. We are ready."
The terminal will connect to Kamchatka's regional gas supply network, bringing new access to energy for the remote Russian territory. "Thanks to this project, we will increase our energy security," said Governor Vladimir Ilyukhin. "This will ensure the needs of the private sector of the economy."