Maine's Legislature Renews Tax Credit for Bath Iron Works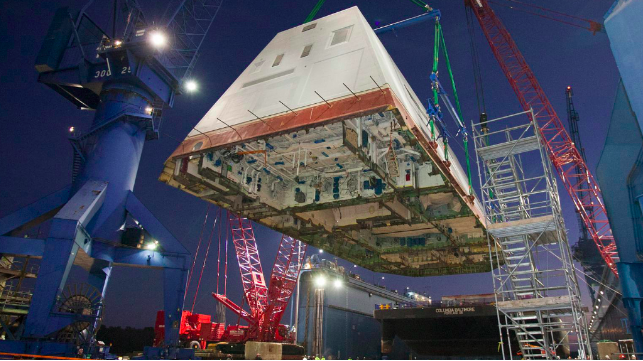 Maine's legislature has passed a measure to provide a $45 million tax credit to defense shipbuilder Bath Iron Works over the span of the next 15 years. The new tax abatement package is slightly smaller than an existing credit that will expire in December, which totaled to $60 million over 20 years, but the annualized amount remains the same. Like the previous arrangement, the credit requires Bath to make capital investments and to maintain a minimum payroll size.
The bill passed the state's senate by 25-9 and its house by 117-31, according to the Press Herald. It faces additional review before it goes to Gov. Paul LePage.
Bath's owner, defense and aerospace firm General Dynamics, posted earnings of $2.9 billion on revenue of $31 billion last year. Its stock has outperformed the S&P 500 and the S&P Aerospace and Defense index since 2014. Critics of the tax package point to General Dynamics' strong financial performance and question whether the shipyard needs the state's support. However, BIW supporters say that regardless of its parent company's financial position, the tax abatement is necessary to keep Bath's operations competitive with Ingalls Shipbuilding, which receives a much larger support package from its home state. Mississippi has provided Ingalls with $110 million in matching funds for infrastructure investment - not repayable loans - since 2015.
Ingalls isn't the only competitor that Bath faces for large defense orders. Bath's costs may have played a role when it lost the contract for the U.S. Coast Guard's Offshore Patrol Cutter to Eastern Shipbuilding Group, an independent Florida-based yard best known for commercial vessels. The Coast Guard said that price played a key factor in its decision to award the bid to ESG rather than Bath.
"Unfortunately, we are losing too many contracts to shipyards in Florida. To change this trend, we must be more competitive," said State Sen. Eric Brakey in a social media post. "We can make great strides forward to be competitive with other states by cutting Maine's excessive taxes on important businesses like [Bath Iron Works]."