Iran's Revolutionary Guard Corps Busts Tanker for Fuel-Smuggling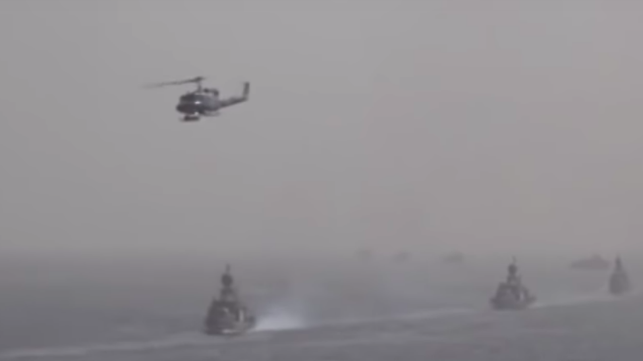 Iran's Islamic Revolutionary Guard Corps (IRGC) has seized a tanker in the Strait of Hormuz on charges of fuel smuggling.
According to IRGC commander Rear Adm. Ali Reza Tangsiri, the small tanker was attempting to carry about three million gallons of fuel out of Iran - the largest amount ever seized by Iranian officials in a single enforcement action. Adm. Tangsiri told state news outlet Tasnim that it was a major blow for an Iran-based fuel-smuggling ring. 21 individuals were detained in the raid, and they will face trial on smuggling charges.
According to Radio Farda, the Persian-market edition of the U.S.-funded Radio Free Europe, the bust was equal to the amount of gasoline typically smuggled out of Iran on a daily basis; some estimates put the total considerably higher.
Thanks to heavy subsidies, gasoline is much cheaper on the Iranian domestic market than it is abroad - as little as 25 cents per liter - creating an arbitrage opportunity for illegal smuggling networks. Most fuel smuggling occurs via tanker trucks and small vehicles crossing Iran's land borders, and the destination markets are primarily neighboring countries in Central Asia.
Iran's currency, the rial, has fallen against the dollar since the reimposition of American sanctions on Tehran. This has reduced the already-low cost of Iranian gasoline in dollar terms, making smuggling even more attractive as a business proposition, according to state-owned Mehr News.
On Monday, the IRGC was designated as a terrorist organization by the Trump administration, the first time that the U.S. has ever used this designation for a national military unit. According to President Donald Trump, "the IRGC actively participates in, finances, and promotes terrorism as a tool of statecraft."