India Gives Vietnam a Warship in Response to China's Regional Actions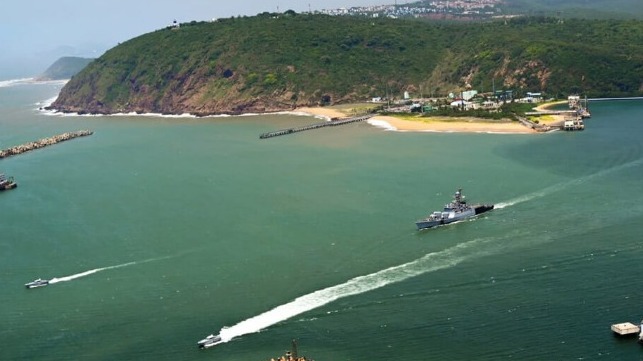 Ten days after India announced its intention to give Vietnam a warship, the 32-year-old missile corvette Kirpan officially departed for Vietnam on June 28 in a rare show of unity. The gift was announced during a recent visit by Vietnam's Minister of Defense to India and is being seen by analysts as a demonstration of India's disapproval of China's actions in the South China Sea.
In recent weeks, the Southeast Asia country has repeatedly criticized China's increasing military activities in the disputed waters of the South China Sea, stating they violate its sovereign rights and jurisdictions. During the visit by the Vietnamese minister to India, the two countries cited their long cooperation dating back to 2009 and a strategic partnership agreement signed in 2016. During the recent visit, they signed a Joint Vision Statement on India – Vietnam Defense Partnership extending to 2030.
The Indian Navy said in a statement that the transfer of INS Kirpan to Vietnam supports its vision of Security and Growth for All in the Region (SAGAR), a maritime initiative that prioritizes India's peace, stability, and prosperity. SAGAR vision is anchored on among others addressing regional concerns, increasing maritime cooperation, and resolution of maritime issues in a peaceful manner.
"The transfer of an indigenously built in-service missile corvette, INS Kirpan, from the Indian Navy to Vietnam People's Navy reflects India's commitment to assist its like-minded partners in enhancing their capacity and capability. This is the maiden occasion of gifting a fully operational corvette by India to any friendly foreign country," the Indian Navy said.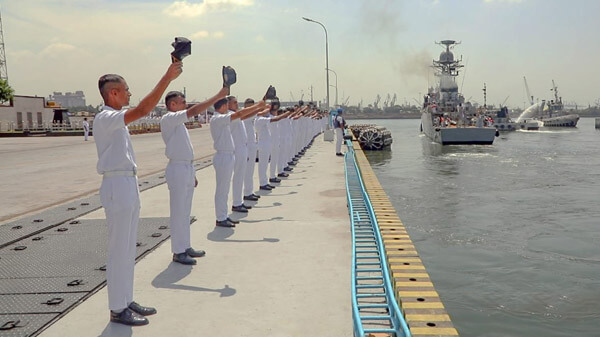 Indian Navy's send-off for its 32-year-old missile corvette being gifted to Vietnam (Indian Navy)
INS Kirpan, which was designed and built in India and commissioned into the Indian Navy in 1991, is the third indigenously built Khukri class missile corvette. The warship, which was still in active service, is fitted with an array of weapons and sensors. It is a 1,350-ton vessel that India plans to replace with its newer ship. Kirpan departed India's east coast from Visakhapatnam on Wednesday, June 28 for its new home in Vietnam.
Though India has previously delivered smaller vessels and military equipment to countries like Maldives, Mauritius, and even a submarine to Myanmar, it marks the first time New Delhi is gifting a warship to a Chinese neighbor with a coastline on the South China Sea. The gifting of the warship is expected to strengthen the two countries maritime cooperation, sending a strong message to China on their determination to build alliances to counter Beijing's aggression in the South China Sea. The Indian and Vietnamese navies have previously engaged in operational missions and shared information.
The Indian Navy noted that in the defense sector, the cooperation with Vietnam is based on mutual strategic interests, a shared vision for regional stability, and upholding the rules-based international order.
India's warship gift to Vietnam comes when a U.S. Navy aircraft carrier, the USS Ronald Reagan, is making a rare visit to the southeast Asia country. The carrier is part of Task Force 70 that also consists of the guided-missile cruisers USS Robert Smalls (formerly USS Chancellorsville) and USS Antietam that a US spokesperson said are in Vietnam to cement Washington's determination to safeguard the freedom of navigation in the region.