India and China Face Off at Sri Lankan Port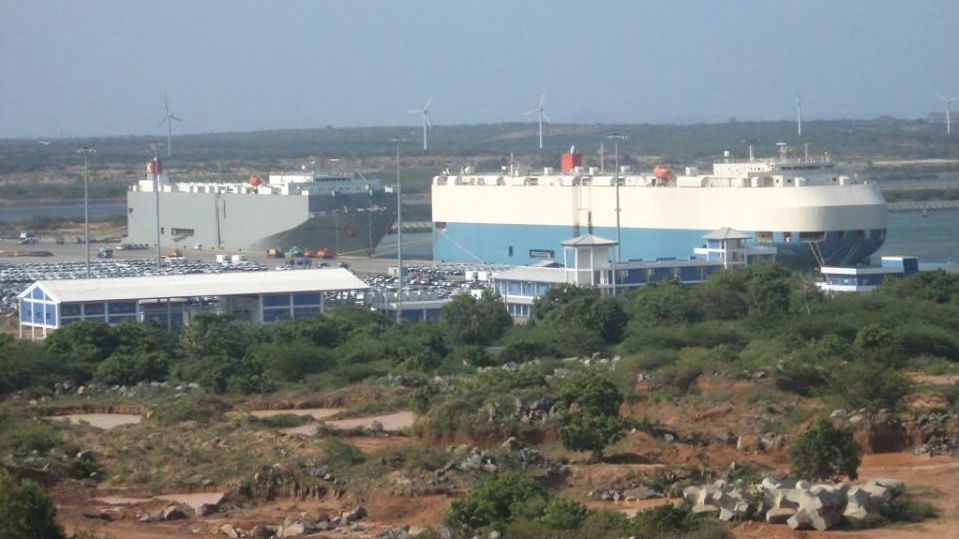 India may be making a major investment in Hambantota, a sleepy municipality in southern Sri Lanka that China would like to turn into a busy hub in its "One Belt, One Road" logistics network.
The facilities at Hambantota are already built, but they are underutilized, and China Merchants Port Holdings (CMPort) recently agreed to pay Sri Lanka's government $1.1 billion to take over Hambantota's marine terminals. The deal will relieve part of Colombo's extensive debts to Chinese investors. In addition, China's ambassador to Sri Lanka, Yi Xianlang, recently said that Chinese firms will put a combined $5 billion into an industrial development zone near the port.
In what is widely viewed as a competing bid for influence, the Indian government has offered to pay $200 million for a 40-year lease at the Chinese-built Mattala Rajapaksa International Airport in Hambantota. The facility has been mocked as the "world's emptiest international airport," with only one airline and infrequent flights. India has proposed to use it as an aircraft maintenance depot and a flying school for a state aviation company, and Sri Lankan prime minister Ranil Wickremesinghe said earlier this month that he expects the deal to go ahead by March. Chinese company IZP had previously shown interest in bidding for the airport.
Perhaps unsurprisingly, Beijing does not view the involvement of its regional rival in Hambantota as a positive development. In an editorial, the government-aligned Global Times called the agreement "a quick deal to buy an existing airport, instead of focusing on greenfield manufacturing investment" and a "shortcut to increasing New Delhi's presence in Sri Lanka to counter China's influence."
According to Indian foreign secretary S. Jaishankar and to Sri Lanka's Wickremesinghe, New Delhi may also choose to invest in the development of Trincomalee, a strategic deepwater port on Sri Lanka's east coast, and in the East Container Terminal at the Port of Colombo. The relatively small-scale project at Trincomalee would involve updating a WWII-era oil terminal; ECT would be a significant (and controversial) $1 billion undertaking. Sri Lankan president Maithripala Sirisena has contradicted his prime minister by asserting that ECT will not be privatized. "I will not hand over even an inch of Sri Lankan land to another country or any foreign company," Sirisena said in August.
CMPorts accelerates payments for Hambantota
On Wednesday, Sri Lanka's government announced an amended agreement with CMPort over the timing of installments for the $1.1 billion concession fee for Hambantota's port. 30 percent will now be paid after one month, 10 percent more after two months and the balance of 60 percent within six months from the effective date of the agreement. The new timeline frontloads the first 40 percent of the payment.