ILA Reaches Contract Agreement with East Coast, Gulf Coast Ports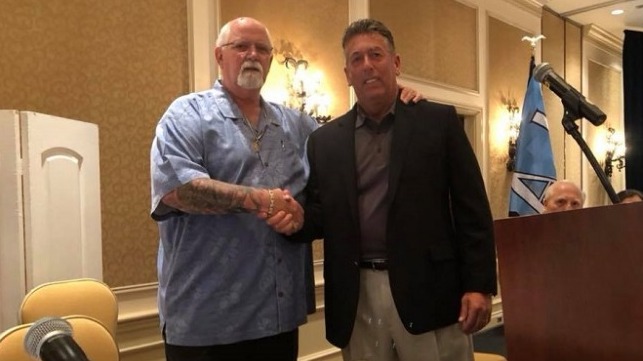 On Wednesday, the International Longshoremen's Association (ILA) announced that it has reached an agreement with U.S. East Coast and Gulf Coast ports to extend its labor contract for six years, ending uncertainty for shippers, ports and shipping lines well in advance of the expiry date of the current contract.
The tentative agreement, which is still subject to ratification by ILA members and the port members of the U.S. Maritime Alliance (USMX), came after months of what both sides described as "tough" negotiations. The full details of the deal were not made public, and in a joint statement, ILA president Harold J. Daggett and USMX chairman David F. Adam said only that "we have reached a tentative agreement on a six-year Master contract that is beneficial to both sides."
The master contract covers container royalties paid by ocean carriers, medical benefits and wages across all covered facilities on the East and Gulf coasts. Port-specific talks will continue between union locals and port operators on work rules and pensions, and ILA and USMX encouraged their members to wrap up these negotiations by July in advance of a union-wide vote.
The National Retail Federation commended the two sides for reaching an agreement and ensuring stability for six more years. "This is good news," said NRF vice president Jonathan Gold. "This agreement is very important for retailers who are now in the process of bringing in their holiday season merchandise and were worried that the current contract could have expired right in the middle of that season. Retailers can now count on receiving their merchandise without disruption to the supply chain."
The current USMX-ILA contract expires on September 30, 2018. Talks broke off last December over the use of automation and the preservation of jobs, but resumed in March after ILA said that it had received adequate assurances from USMX. In an interview at the time, Daggett told the Journal of Commerce that the ILA would not accept fully automated terminals with a handful of personnel on site. "If they install a computer on any equipment, they need to provide a seat for a longshoreman next to it," he said.
The disagreement and the interruption in talks led to concerns from retailers about the possibility of a strike - even if that possibility appeared remote. Unlike the U.S. West Coast's International Longshore and Warehouse Union (ILWU), which staged a disruptive strike in 2015, the ILA has not staged a union-wide walkout in over 40 years (though the New York local did stage a strike in 2016). The national union nearly began a labor action during the last round of contract negotiations in 2012, when ILA and USMX failed to reach an agreement by the contract deadline, but the two sides agreed to a series of extensions to keep cargo moving while talks continued.