Greece To Bolster Cruise Capabilities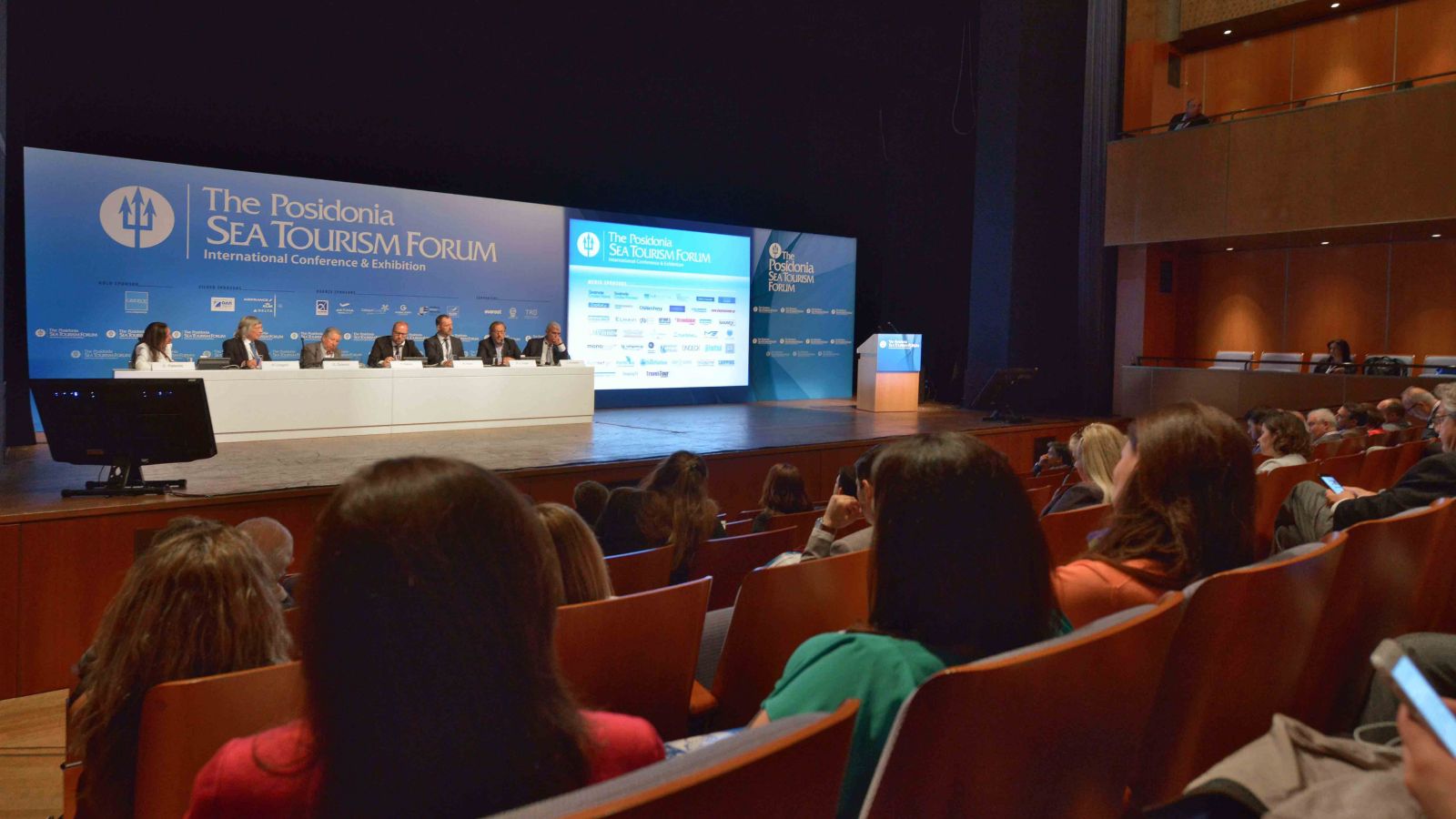 The Greek government has signaled its intentions to adopt a public private partnership model drive in order to improve critical port and air infrastructure required to help the country optimize its full potential as a destination of choice for global cruise liners and passengers.
Speaking at the opening day of the 4th Posidonia Sea Tourism Forum, Greek Minister of Shipping and Insular Policy, Panagiotis Kouroumplis, said that Greece is prepared to launch a concessions campaign in order to encourage international cruise liners operating in Greece to invest in relevant infrastructure projects.
"This initiative would help encourage cruise liners to partner with the Greek government and expedite a raft of projects which would otherwise require much longer completion timeframes," said Kouroumplis.
"We want to unite the peoples of this region through initiatives that promote peaceful coexistence in order to jointly leverage our comparative advantages, and the government is fully supportive of the concept of a public private partnership model that would be mutually beneficial to all involved parties."
The future potential of the Eastern Mediterranean has faced challenges from the recent geopolitical conflicts in Greece's neighboring markets of Turkey, the Levant and Egypt where local tensions have kept cruise passengers away.
"Guests tell us where to deploy our ships, as we need to take our vessels where revenue opportunities make our business financially viable," said Larry Pimentel, President and CEO of Azamara Club Cruises.
"Greece needs to start thinking out of the box and try to promote the authentic and the unconventional, look beyond the iconic, traditional destinations and create new, alternative products that offer fresh, innovative, deeper connections for cruise line guests. And the Greek government's commitment to the cruise sector's development could be the catalyst for the creation of a common vision and a corresponding plan to work closely together in creating these new experiences."
Michel Nestour, Vice President, Global Port and Destination Development, Carnival Corporation, agrees that Greece needs to reinvent its cruise offering in order to take advantage of its current position. "It is the right time for Greece to promote the rest of the country beyond the famous destinations in order to tap into the vast potential of the cruise industry. Santorini and Mykonos are not the only great Greek destinations, and Greece needs to promote more destinations, especially through social media, which do not require an increased budget."
Just two percent of the global population has ever taken a cruise, and a vast potential of it sits in Asia and China in particular, according to Tom Fecke, Secretary General, CLIA Europe. "Greece must reach out to China and promote itself as a destination in great detail and differentiate it from other neighboring troubled destinations." It also needs to invest in enhancing its existing infrastructure to prepare it for the influx of the newbuilds for over 4,000 passengers which will account for more than half of the estimated 230,000 additional guest capacity projected for 2020-2026, he said.
The political and security issues that have affected the growth of cruise industry in the region were highlighted by Pullmantur's President and CEO Richard Vogel. His company has removed Turkey's Marmaris port from its itinerary until further notice, a fate that has also afflicted other major Turkish ports including Kusadasi.
"Greece has the advantage of political stability, and if it works hard to reinvent its offering, invest in its infrastructure and diversify its product portfolio it has a great chance to grow its homeporting and guest volumes," says Vogel. "The question remains what Greece will do to maintain the extra business it now enjoys, when Turkey and the other countries of the region open again for business."
Infrastructure barriers on both blue and shore sides need to come down if Greece wants to reap the benefits, according to Kristijan Pavic, President, Med Cruise. "Greece needs to invest in capacity and efficiency issues in terms of port infrastructure and operational efficacy as well as promote its offerings to the emerging Chinese markets. Together with a berth allocation system and a focus on sustainability and cooperation, Greece could have a better future as a destination of choice for cruise operators and passengers alike."
The ability to react to projected capacity strains could pose a major obstacle to growth according to Emre Sayin, CEO, Global Ports Holding, who said that the capacity of the global cruise industry in the next five years will increase by 42 percent.
"Investment in ports is essential to improve efficiencies, passenger flow, health and other facilities and for this to happen successfully, a detailed traffic impact analysis and destination improvement plan is a prerequisite," he says.
Such planning can take as long as five years, says Ana Karina Santini from the Royal Caribbean – Celebrity Cruises – Azamara Club Cruises who are keen investors in port development projects of high return potential in strategic growth locations.
"Greece offers a very lucrative investment opportunity for the world's cruise industry, and from what we have heard in today's forum from the Greek government authorities and the cruise line industry's decision makers, the potential of a future collaboration in local infrastructure projects is likely to happen as intentions are very evident from both sides," said Theodore Vokos, Executive Director, Posidonia Exhibitions S.A, the organizers of the Forum.