Freighter Sinks at Indonesian Container Terminal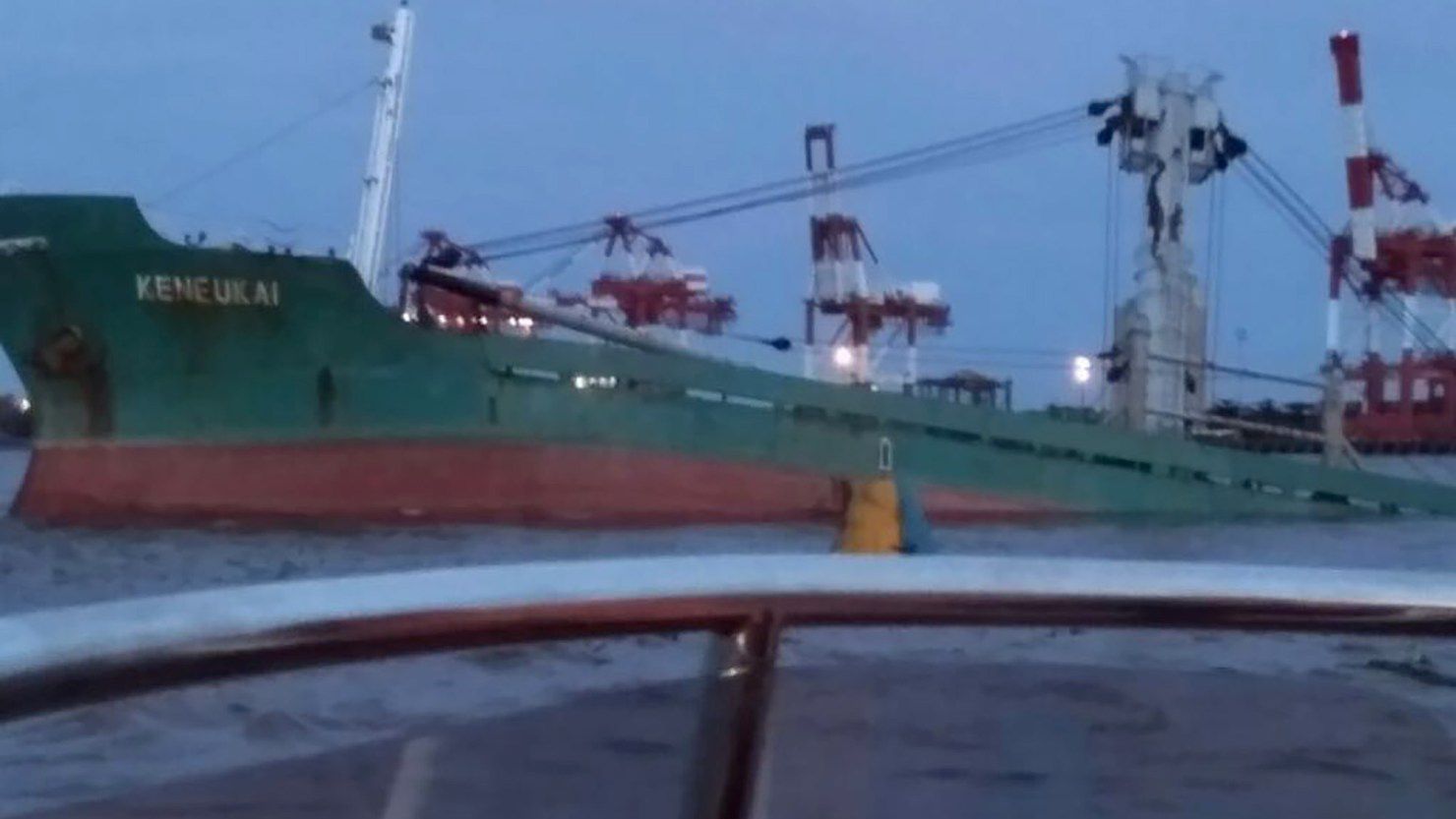 [Brief] On Friday, the freighter Keneukai went down just off the pier at Port of Trisakti, Kalimantan, Indonesia. Initial reports indicate that she was anchored on the Barito River and dragged anchor during an ebb tide, striking a submerged wreck and puncturing her hull on the port quarter. She took about 2,500 tonnes of cement with her when she went down. All 14 crewmembers were safely evacuated, and an investigation into the accident is ongoing.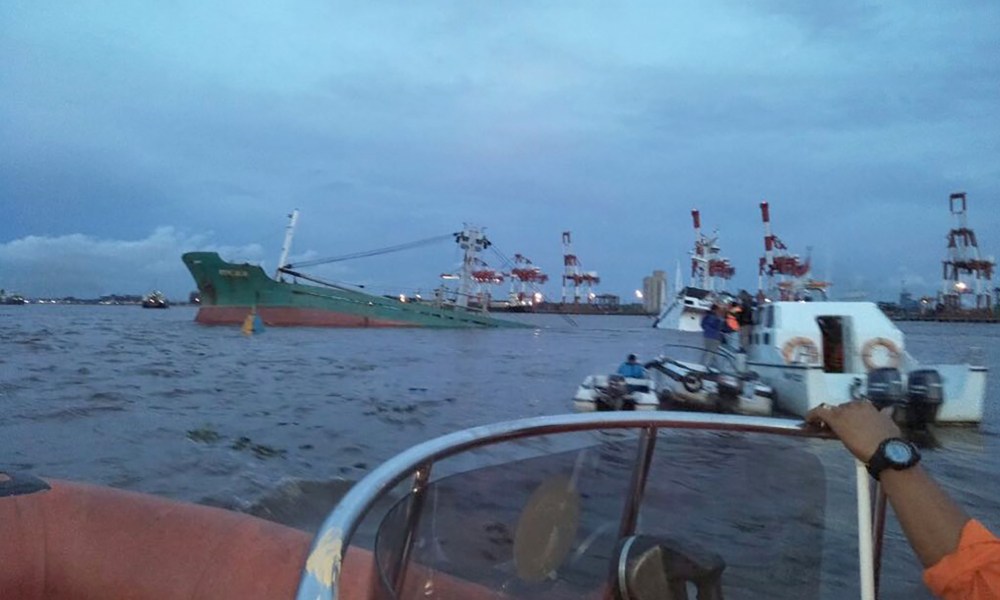 The 1984-built Keneukai is an Indonesian-flagged freighter of 2,800 dwt capacity. She has no recent port state control inspection record.
The Port of Trisakti is the main gateway for cargo for south and central Kalimantan. Its access channel was relocated in 2009 to reduce problems with sedimentation and draft restrictions, with Van Oord taking the lead on dredging and construction. Traffic has accelerated considerably since the project was completed: container volumes rose 150 percent in the first four years after the new channel began operating, says state-owned port operator Pelinda III, and the facility has expanded and added more hours to accommodate increasing demand.