[Brief] On Thursday, four Russian fishermen were killed aboard the trawler Kapitan Sulimov when they attempted to extinguish a fire without proper breathing apparatus.
The exact cause of the fatalities remains under investigation, but initial reports suggest that the men died of carbon monoxide poisioning. The fire originated in packaging materials in a locker or hold, and video broadcast by Russian media showed smoke emanating from the vessel's topsides as she was towed into port. The trawler did not suffer significant damage. The Sulimov (exname Kapitan Buga) was engaged in fishing in the Norwegian Sea at the time of the fire, and she is presently moored at Torshavn in the Faroe Islands as investigators look into the circumstances of the accident.
The factory trawler is owned and operated by a firm in Murmansk, and the governor of the Russian province expressed her condolences to the fishermens' loved ones. "In this difficult hour we convey words of support to the families and friends of those killed and wish them patience and endurance to survive the heavy loss," said Governor Marina Kovtun. Her administration is providing assistance to the shipowner as the investigation proceeds.
The Sulimov was built at a Ukrainian yard in 1994. She has no Equasis record and inspection information is not immediately available.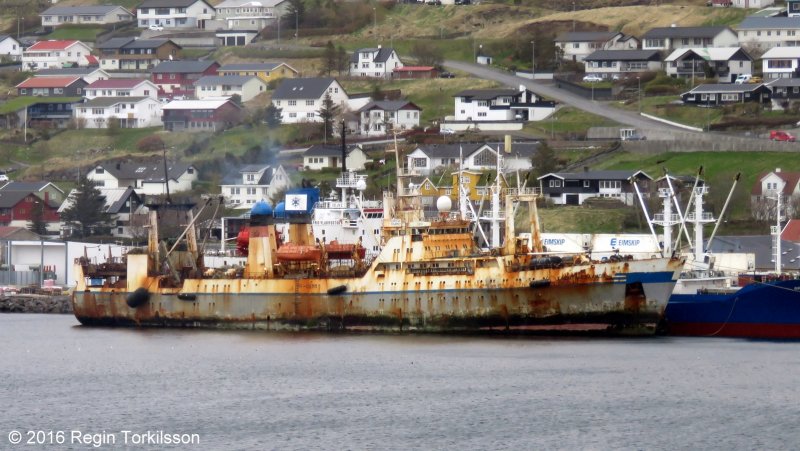 The Kapitan Sulimov in May 2016 (Regin Torkilsson / pbase)