First Bangladeshi Ship Recycling Yard Certified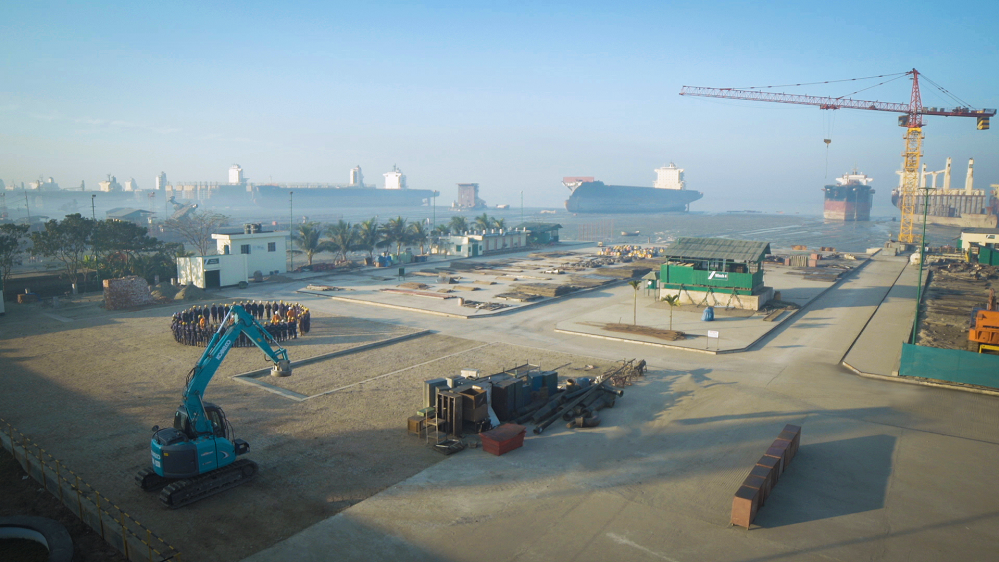 PHP Family recycling yard in Chittagong, Bangladesh has just received a Statement of Compliance with the Hong Kong Convention, for the Safe and Environmentally Sound Recycling of Ships from international Classification Society RINA.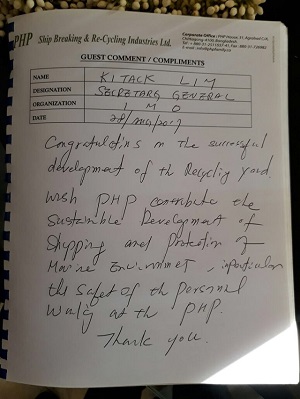 The yard is the first to gain Hong Kong Convention compliance certification in the country.
IMO Secretary General Kitack Lim visited the yard earlier this year and said the yard is a role model for others in the country.
Cash buyer GMS says it is an important development towards a more sustainable ship recycling industry, further raising the bar in the standards for this sector in Bangladesh. Dr. Anil Sharma, President and CEO of GMS, said: "PHP Family yard has worked hard to improve their safety and environmental standards by following successfully the Hong Kong Convention guidelines, which are enabling the whole ship recycling industry to achieve sustainable goals for ship recycling. We sincerely hope that this great achievement will attract more shipowners to yards that are endorsing responsible ship recycling and lead as an example for the rest in Bangladesh."
The Hong Kong Convention, adopted in 2009 but not yet entered into force, includes regulations for shipowners, recycling facilities, flag states and recycling states to ensure that end-of-life ships do not pose any unnecessary risks to human health, safety and the environment when being recycled.
The European Union adopted the E.U. Ship Recycling Regulation in 2013. It brings forward the requirements of the Hong Kong Convention and applies them to end of life ships flagged with E.U. Member States. According to the regulation, owners of ships flying the flag of E.U. Member States will have to ensure that their ships are recycled in facilities included on the E.U. list of approved ship recycling facilities.
The European Commission published its first edition of the E.U. list in 2016. The next edition of the list, expected to include yards outside Europe, is expected to be published by the end of 2017.
Dr. Mikelis, Non-Executive Director of GMS, said: "A decision is awaited for the yards that are outside the E.U. and have applied for inclusion in the E.U. approved list of recycling facilities. These yards are already holding Statements of Compliance with the Hong Kong Convention, so they have proven that they meet the high safety and environmental standards laid out in the Hong Kong Convention through significant investment, training and development within the region. Excluding these yards would create an insurmountable divide within the industry based solely on their geographic location and threaten to halt the positive progress made by the Hong Kong Convention in South Asia."
In India, as of the end of August, 41 yards have received Statements of Compliance with the Hong Kong Convention (seven from ClassNK, 30 RINA and four from IRQS). Another 15 yards are progressing towards obtaining their Statement of Compliance.
PHP Family recycling yard