Eastern Shipbuilding Restarts Work on Offshore Patrol Cutter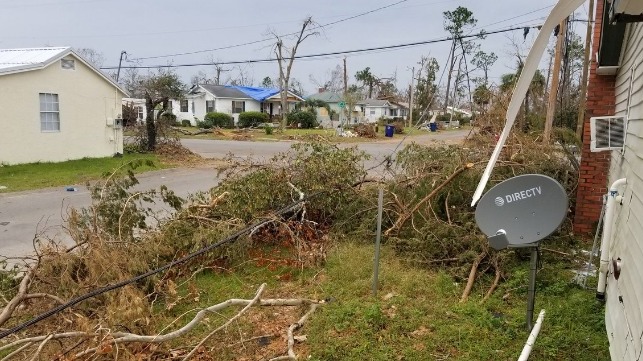 Thanks to a concerted effort to support its employees, Eastern Shipbuilding Group is bouncing back from the effects of Hurricane Michael, the most powerful storm to make landfall in the continental U.S. since 1992. Despite the extensive damage to homes and infrastructure in the Panama City area, 80 percent of ESG's employees have returned to work, including all of the staff assigned to the U.S. Coast Guard's Offshore Patrol Cutter contract.
"Our employees have returned to work much faster than anticipated and brought with them an unbreakable spirit," said ESG president Joey D'Isernia. "While there is no doubt that the effects of Hurricane Michael will linger with our community for years to come, I can say without reservation that we are open for business."
After the storm, with the support of its partners, ESG set up daily distribution of meals and goods to employees in need. The firm knew that temporary housing was going to be needed in the short term, so it built a small community on greenfield space near its facilities. The company also created an interest free, deferred-payback loan program for those employees needing financial assistance, and it launched a GoFundMe campaign for additional aid. The donation site has already collected gifts totaling $170,000 to help shipyard employees with recovery expenses.
Power was restored at ESG's Nelson yard on October 21 and at its larger Allanton yard on October 24, and production of vessels under contract is ramping back up. Eastern has a major order to fill: it recently began building the U.S. Coast Guard's first new Offshore Patrol Cutter, the service's highest-priority acquisition program and the largest single contract in its history. The USCG has given ESG the green light to construct the lead OPC vessel and to buy the long-lead-time materials for the second; if it exercises all contract options, Eastern could build up to 25 of the vessels at a cost of $390 million per ship.