On Monday morning, Dutch SAR forces boarded the cargo vessel Anna to help fight a fire in her engine room.
At about 0950 local time, Anna reported a serious fire at a position 15 nm off Hoek van Holland. Pilot boats equipped with firefighting monitors were dispatched to the scene, and the Dutch Coast Guard launched a SAR patrol aircraft to provide visual monitoring. The Coast Guard also activated a dedicated marine firefighting team.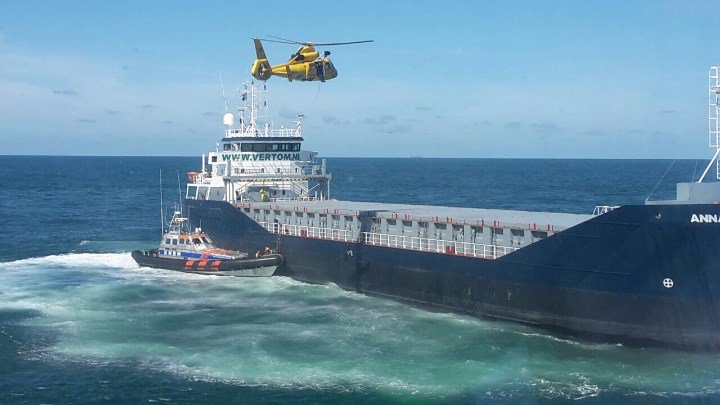 In addition to the fire, the Anna reported that two crewmembers were injured, and a SAR helicopter was dispatched to provide assistance. A rescue boat crew from the Royal Dutch Rescue Society arrived on scene shortly thereafter, and two of its responders boarded with respiration gear to help with the firefighting effort. The two injured seafarers were evacuated by boat.
The first helicopter carrying "Bronze Team" marine firefighters arrived towards 1015 hours, and a second set of firefighters arrived at about 1100. The team determined that the fire was out but that a potential for reflash remained.
The Anna had lost propulsion in the fire and her master requested tug assistance. The Port of Rotterdam's rescue tug, the RPA 16, arrived on scene and provided an escort back into port. As of Monday evening, the Anna was safely moored across the channel from Shell Europort Terminal in Rotterdam. An investigation into the cause of the fire continues.