The Danish government plans to abolish the registration fee for merchant ships as part of the government's new measures to boost the growth of the Danish economy.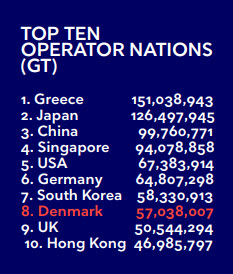 The government also plans to abolish the special fee on second-hand ships, which are registered in the Danish International Ship Register. Shipowner organization Danish Shipping says these measures will remove serious obstacles to the growth of vessels flying the Danish flag.
As of April 1, 2017, there were 683 merchant vessels flying the Danish flag. Container vessels make up more than 10 million of the gross tonne registered in Denmark. Tankers and offshore vessels make up the two largest groups, but the tonnage is limited due to the lesser dimensions in offshore and the specialisation
in product tank by Danish companies. Dry bulk continues to fade in the Danish
registers as operational expenses are higher than in other countries.
The Danish maritime cluster, Blue Denmark, employs 100,000 people. More than half are directly employed (60,000).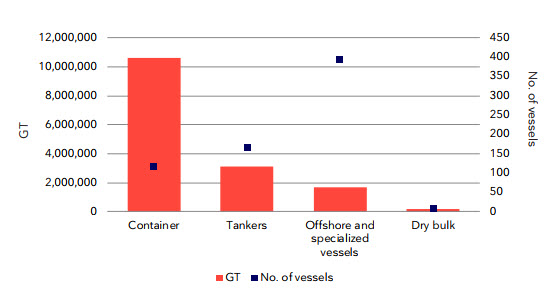 Anne H. Steffensen, CEO of Danish Shipping, says: "It is a good day for the Danish maritime cluster, and it sends a strong signal that Denmark will be a global maritime power house."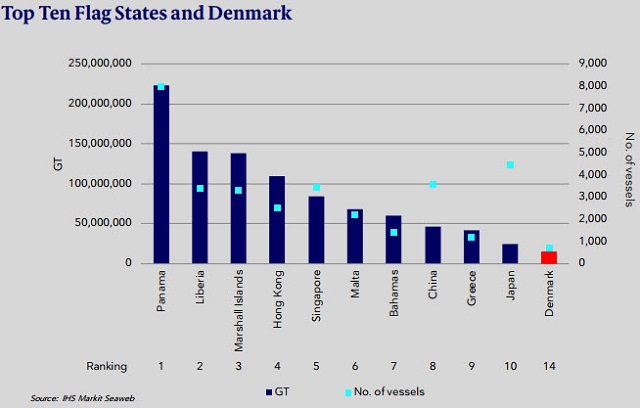 When registering a ship in Denmark, a one-time fee of one per thousandth of the value of a ship is charged, as well as a fee for registration of a mortgage, which also represents one per thousandth of the value of the deposit. This applies when a second-hand ship is registered in the Danish International Ship Register, whereas in many competing countries a far lower charge is paid.
"Today, it can be three to four times more expensive to register a ship in Denmark than in, for example, Singapore," says Jan Rindbo, CEO of the Danish shipping company Norden. "The better the conditions offered by Denmark, the higher the probability that more ships will fly the Danish flag. I see it as an important matter for the entire shipping industry."