Continuing Recovery for the Caribbean and Cruise Lines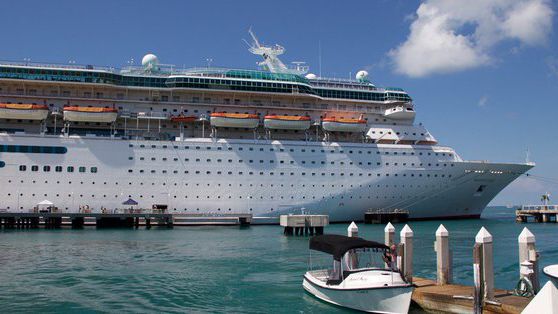 In a key step in the Caribbean's recovery following this fall's devastating hurricanes, the cruise lines have begun to set timetables for their return to San Juan, St. Thomas and St. Maarten. While some parts of the islands and their attractions face long-term recovery efforts, the cruise lines confirm that they are expecting a resumption of service by year's end to many of the hardest-hit islands and are also supporting programs designed to spread the word to consumers.
This week, Royal Caribbean announced that on November 10, their ship Adventure of the Seas will set sail for St. Thomas, marking the resumption of normal cruise service. "With power and water fully restored to St. Thomas, and most downtown shops, restaurants, bars, and operations fully functional, guests will be able to experience the diverse and extensive array of dining, shopping and activities they've always enjoyed on the island," Royal Caribbean said in its statement. The line also committed to a partnership with the U.S. Virgin Islands to complete the restoration of one of St. Thomas' most popular tourist attractions, Magens Bay, before the Adventure of the Seas returns to the island. Royal Caribbean also plans to resume calling at San Juan and St. Maarten by December 1.
Other major cruise lines have announced similar plans. Carnival Cruise Lines recently said that "we have been monitoring the recovery progress in St. Thomas and St. Maarten and feel confident these ports will deliver a fun and memorable shore experience for our guests." Carnival currently expects to resume its normal eastern Caribbean itineraries by early 2018. At present, eight of the line's vessels are operating on alternative routes, and one has been chartered to FEMA to support hurricane relief efforts.
MSC Cruises has also announced revisions to its sailing schedule. After substituting Western Caribbean itineraries, MSC now expect to resume calls in Eastern Caribbean, including St. Thomas, in November aboard the MSC Divina. The MSC Seaside will commence her planned Eastern Caribbean itinerary in January 2018, although MSC anticipates substituting calls in Antigua for St. Maarten and St. Thomas for San Juan. MSC Fantasia will be substituting other calls for the previously planned ports of Tortola and Dominica.
The return of the cruise ships to these hard-hit islands will be a critical economic contributor to the on-going recovery efforts. In the meantime, the cruise lines are also supporting a broad-reaching publicity program about the recovery effort and the effects of the storms. Entitled "The Caribbean Is Open," its goal is to spread the word that large parts of the Caribbean were either unaffected or have already recovered from limited damage.