Police Arrest Former Keppel Agent in Bribery Raids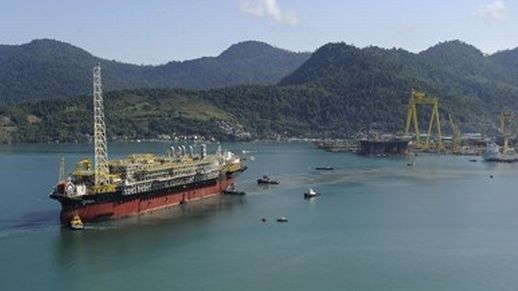 Brazilian police said on Monday they were looking into possible bribes paid in contracts signed by state-run oil company Petrobras and leasing firm Sete Brasil with the Singapore offshore rig builder Keppel Fels.
Federal police carried out a fresh wave of searches and arrests on Monday in the ongoing "Operation Car Wash" corruption investigation that started nearly two years ago.
Brazilian media reported that former Keppel agent Zwi Skorniki was arrested as part of Monday's sweep. He has attracted national attention for the details of his wealth, with press noting that his fortune had increased 35-fold in ten years; sources also said that police asset seizures included at least ten (and possibly more) valuable cars and many works of fine art.
In 2015, in response to allegations against Mr. Skorniki relating to bribery, Keppel suspended his contract with the firm.
"According to recent media reports, Mr. Zwi Skornicki was arrested in Brazil on 22 February 2016. We are unable to comment further in view of the ongoing investigations in Brazil," Keppel said in a statement.
Keppel and Sembcorp Marine, another Singaporean rig yard, deny that they have been involved in any of the alleged Petrobras bribery schemes.
Keppel has been under pressure due to the falling price of oil, a tough environment for selling newbuilds, and trouble securing payment for the six rigs it has under construction for Sete Brasil; Sete has not paid anything for over a year.
An analyst at Citi told clients earlier in February that Sete's orders are just shy of half of Keppel's and Sembcorp's order books, suggesting significant writedowns ahead if Sete won't take delivery.
In its statement, Keppel said that it "reiterates its zero-tolerance stance against any form of illegal activity, including bribery and corruption, involving its employees or associates, and will take all necessary steps to eradicate such conduct if discovered."