Australian Police Seize 900 Kilos of Cocaine From Bulker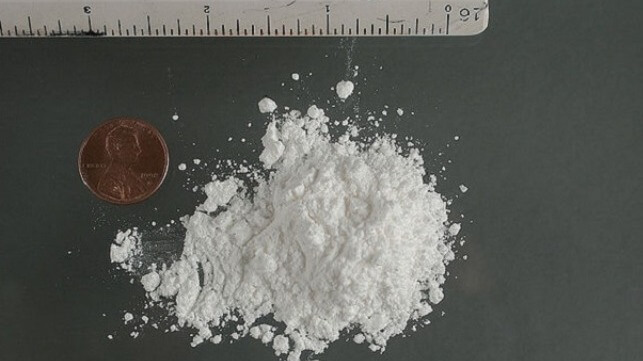 Police in Western Australia have made a substantial shipboard cocaine bust, seizing 900 kilos of the drug from hidden compartments inside a bulker.
The bulker St. Pinot left San Lorenzo, Argentina in April, and arrived at the Kwinana Bulk Terminal in Western Australia this week. Little did her crew suspect that the Australian Federal Police, Australian Border Force and Western Australia Police had already been investigating a suspected shipment of cocaine on board the vessel.
On Wednesday evening, the Australian Federal Police confirmed that they were conducting a search of the ship. As of Wednesday night, they had located 900 kilos of cocaine valued at about $350 million on the Australian market.
Helicopter video footage obtained by local TV news showed Australian police lowering an officer into a hatch in the bulker's deck using a high-angle rescue tripod.
Cocaine has an exceptionally high street value in Australia, and the authorities regularly bust large-quantity shipments arriving by sea. Just last week, security guards caught a suspected smuggler at a container yard at Port Botany and handed him over to the police. He put up a fight and was charged with assault; police found 120 kilos of cocaine hidden inside a nearby container. An additional suspect fled the scene and was apprehended shortly after in a nearby suburb.
In March, U.S. authorities intercepted 2.4 tonnes of cocaine aboard a container ship bound for Australia. The cargo's owner did not appear to be aware that the shipment had been captured, and American law enforcement and helped the Australian Federal Police set up a sting operation to catch the importers. At the receiving end, the police dropped off bales of fake cocaine - in reality, plaster of paris - at a position about 50 nm off the coast of Western Australia. They waited for the arrival of the pickup crew, and made a total of 12 arrests.