Australia Set to Benefit from China's LNG Tariff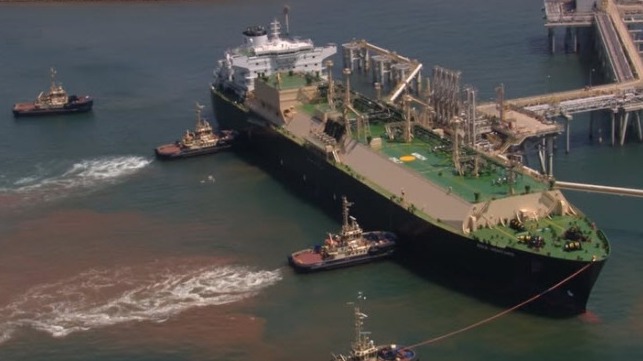 The announcement on Friday that China plans to add a 25 percent tariff to U.S. LNG imports could see Australia's LNG industry benefit greatly.
Australia is the largest LNG exporter to China, and the nation is expected to become the world's biggest natural gas exporter by next year as huge projects near completion. Projects led by Woodside Petroleum, Santos and Oil Search together account for more than $25 billion of new LNG projects. All three companies are targeting final investment decisions by the end of next year on their respective projects: Woodside's $11 billion Scarborough project in Western Australia, Santos's $4 billion Barossa venture off the north coast and Oil Search's circa $12 billion expansion in Papua New Guinea.
As Australia's LNG export volumes are forecast to reach 77 million tons in 2018–19, up from 52 million tons in 2016–17, they will overtake Qatar's which is currently the world's largest exporter of natural gas, exporting 74 million tons in 2016. However, Qatari volumes are expected to remain little-changed over the forecast period to 2019.
"In view of this, a threat by China to slap 25 percent import tariffs on LNG from the U.S., the world's strongest growing exporter, may hand an edge to its rival exporter Australia in winning new long-term sales going forward," says VesselsValue Analyst Court Smith.
China's growing LNG usage in its energy mix, coupled with government policies for increasing use of cleaner energy, suggest that China is likely to remain one of the largest importers of LNG going forward and will likely be attempting to secures supplies from multiple sources for its forecasted future demand. China is currently a large spot market buyer of LNG and their imports exhibit a strong seasonality, with the nation importing more in the winter months.
Smith says that over the last year and a half the U.S. exported 8.6 billion tons of LNG to China.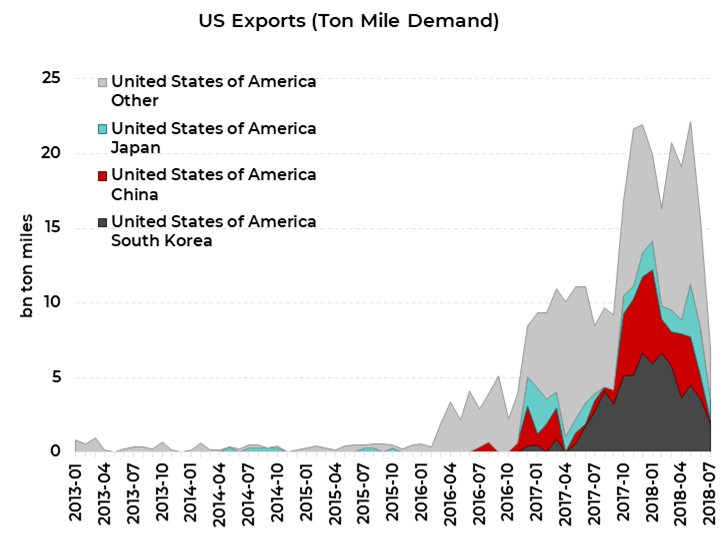 China has already reportedly slowed its purchasing of U.S. crude.