Creativity at Sea: Remote Workers Look to Cruise Ships for Workspace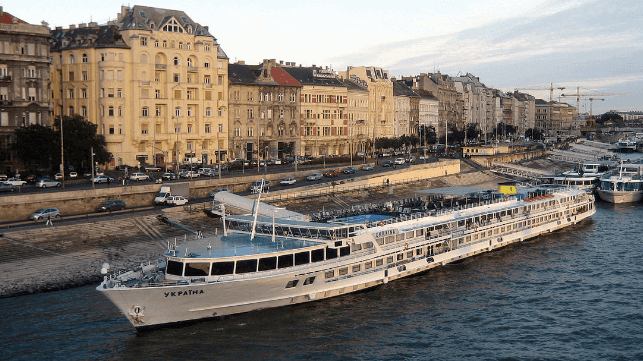 The pandemic lock down required thousands of people worldwide to work from home offices. Some companies have actually made the change permanent and only on rare occasions do they rent space for in-person group meetings or group collaboration. The occasional need to collaborate in person provides opportunity to charter a tour vessel for a multi-day voyage that combined work with inspirational scenic travel.
A significant proportion of modern knowledge workers use of information sector technology to connect with clients and formulate solutions to problems. While knowledge workers spent their workdays at offices prior to the pandemic lock down, the lock down changed the nature of their work environments. Some cruise ship operators have responded to the change in the knowledge-based work environment and have begun to provide onboard telecommunications services aimed at people who could combine travel aboard a cruise vessel while doing their distance-based work individually and/or in groups.
One cruise ship company has modified a vessel by replacing the onboard gambling casino with conference rooms for the convenience of groups of knowledge sector workers who travel on extended multi-week trans-ocean voyages. The onboard amenities, features and services are specifically aimed at both individual workers as well as groups of colleagues. Catering to remote workers is a very recent development for the cruise vessel sector. There is potential for market success for ship operators that sail from very large coastal cities that are home to large numbers of workers who have the option of working remotely.
Market Variety
The cruise vessel sector operates a variety of vessel sizes that carry anywhere from fewer than a dozen guests to several thousand guests, with options to travel across ocean or along scenic navigable waterways. While big cruise ships sail smoothly, they sometimes encounter storms at sea that cause vessels to pitch and roll, causing passenger discomfort. Small vessels that navigate inland waterways usually sail on calm water where vessel roll and pitch are minimal. Several big cities internationally are located within close proximity to a navigable inland waterway, allowing vessel operators serve the needs of local clientele.
The majority of inland waterways and related channels such as the American coastal waterway system are more scenic than sailing across open ocean. An especially scenic ocean channel extends north from Seattle into the Strait of Georgia and further north into Queen Charlotte Strait from where small vessels can sail into multiple scenic inlets. The combination of smooth sailing through gentle waters while surrounded by spectacular scenery enhances the mobile work environment and worker creativity. Businesses that occasionally seek to provide an enhanced work environment for their employees may consider cruises aboard a small cruise vessel.
Vessel Environment
Creative working groups that choose to charter a tour boat for a working cruise would likely prefer to sail aboard a vessel that has little or no detrimental impact on the environment. A cruise vessel that sails along an inland waterway may stop overnight at various marinas where it might be possible to connect to the power grid to recharge banks of batteries during the overnight hours. During daylight cruising, the vessel electric propulsion system would operate on the combination of battery and solar photovoltaic power, with a possible additional option of wind power.
Vertical overhead air-draft clearances along some routes would likely allow for a deck-mounted vertical-axis wind turbine and/or an airborne kite-sail to provide propulsion. Travel aboard an environmentally friendly cruise vessel would likely enhance the work environment for organized work groups developing creative solutions and possible aboard charter cruise vessels that provide temporary alternative work environments. There may be scope to develop a boat powered by choppy water and that sails with minimal pitch, roll and vertical heave motions. Such a vessel could operate as a cruise vessel for working groups seeking an alternative temporary work environment.
Great Lakes
Large coastal cities such as Chicago, Detroit, Toronto, Cleveland, Milwaukee and Toledo are located around North America's Great Lakes. During summer months, several companies offer summer time cruises around the Great Lakes that include stopovers at points of interest. A navigation canal connects Chicago to the Mississippi River and the inland navigable waterway system, where cruise vessels now operate during summer carrying tourists. There is potential for cruise vessel operators to offer services to businesses located around the Great Lakes, providing mobile accommodation for business groups that combine cruising with a creative work environment.
While occasional summer storms cause waves on the Great Lakes, a calm water passage extends along the north shore of Lake Ontario from Hamilton/Toronto through the Murray Canal and into the tourist region of the Upper St. Lawrence River. The dimensions of the Murray Canal would easily accommodate the beam and draft of the Viking Cruise Lines long-ship river cruise vessels, with potential for such a vessel to sail through to Quebec City. The population of large cities around the Great Lakes and the size of the business sectors could provide a market for business cruise vessels.
New York City
New York City and Newark are located next to the Hudson River that is navigable to vessels up to 300-feet length and 43.5-feet beam, with the option to Albany and west to Niagara Falls via the Erie Canal or north to Lake Champlain. A vessel of 21-feet beam by 95-feet length by 5-ft draft could sail via Lake Champlain to the Lower St. Lawrence River. One cruise vessel company sails from New York City via the Erie Canal into Lake Ontario and the St. Lawrence River while other operators sail via the Gulf of St. Lawrence.
The layout of navigation canals across New York State allows for battery-electric cruise vessels to make overnight stops at various marinas located along the canal, including on a northbound voyage into Canada and into the Lower St. Lawrence River. There is also potential for a modified cruise vessel to carry business working groups on a return cruise across Long Island Sound between New York City and Cape Cod Bay or a marina on the Providence River near Providence RI. A business cruise along the inland waterway between Borden Town NJ and Norfolk VA is also possible.
Conclusions
The recent pandemic lock down resulted large numbers of companies having decentralized their workforce by vacating previously occupied premises, requiring their long-term and short-term contract employees to engage in distance work. The cruise vessel industry is in a unique position to offer mobile accommodations to individual distance workers and organized groups of such workers who could combine scenic waterway cruising with distance work. Sailing along calm scenic waterways offers the potential of enhancing worker creativity and problem-solving capability, in turn enhancing their value to organizations.
Several large cities across North America and internationally are located near a terminal for passenger vessels, with cities such as Seattle, New York, Vancouver, Chicago, Toronto and Montreal having access to suitable inland waterways. The smallest cruise vessels carry about a dozen guests and could be adapted to carrying groups of distance workers seeking a peaceful and inspirational environment to do creative and problem-solving work in a group.
Top image: CC BY SA 2.0 / Jerome Strauss
The opinions expressed herein are the author's and not necessarily those of The Maritime Executive.