Zinus Awarded Shore Power Solution at Port of Oslo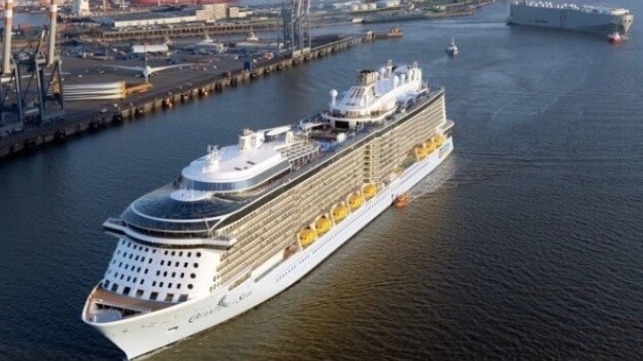 Zinus, a global leader in shore power technology and autonomous solutions, has won a contract with PowerCon to supply the Port of Oslo with its state-of-the-art CRU500 shore power solution. The project's objective is to make shore power available for all cruise ships that visit the Port of Oslo. This marks an important milestone for Zinus, demonstrating the increasing demand for environmentally friendly and efficient shore power solutions in the cruise sector.
Functionality and Efficiency
"This contract is a testament to Zinus's commitment to developing cutting-edge technology and highlights the importance of sustainable solutions in the maritime industry. We are thrilled to be the supplier to PowerCon and end-user Port of Oslo," stated Geir Odland, Chief Service Officer at Zinus.
The CRU500, a design that combines functionality and efficiency, is an all-in-one cable management system that integrates with PowerCon's shoreside electro-distribution station and the cruise vessel. The CRU500 can be moved and operated as one unit with cables and a cable management system, including power and signal cables.
Jens Eirik Hagen, Head of Energy Transition at Port of Oslo says, "In the Port of Oslo, we work systematically to offer shore power to all ship segments. We have a target of 85% emissions reduction by 2030. Shore power for cruise vessels will contribute significantly to this objective. Shore power is the first stepping stone for more sustainable shipping. PowerCon and Zinus have offered innovative and cost-efficient solutions with a proven track record."
Strong Future
Jacob Bjarkam, Head of Sales for PowerCon, expressed excitement about the partnership, stating, "We are thrilled to collaborate with Zinus on this project and believe that this partnership will lead to a strong future of cooperation, driving positive change in the cruise industry."
This contract not only reflects Zinus's expertise in the field but also signals a bright future for the company's latest technology. The CRU500 order for the Port of Oslo is reinforcing the growing confidence in Zinus's innovative solutions. As the maritime industry aims to reach net-zero carbon production, Zinus's pioneering Cruiser design is poised to make a significant impact in ports worldwide.
Zinus's commitment to excellence is evident in its relentless efforts to refine and improve the CRU500 to meet the evolving needs of its customers and the maritime sector. This dedication to pushing the boundaries of design has resulted in cutting-edge products and a positive reception of its technology in the industry.
This new project between Zinus and PowerCon, and the end user Port of Oslo serves as a shining example of shared vision for a sustainable, eco-friendly future for the cruise industry. As the world moves towards net-zero carbon emissions, ground-breaking technology is set to play an increasingly vital role in the global effort to protect our environment while promoting the growth and success of the maritime industry.
ZINUS IN BRIEF
Zinus is a global provider of cable solutions and charging infrastructure for ports and vessels. The cost-efficient, standardized low and high voltage shore power technology enables ship owners to turn their auxiliary engines off while in port. This will reduce local pollution and climate gas emissions, helping customers becoming more sustainable. The Norwegian-designed and -built products are easy to install and operate and designed to withstand harsh weather conditions and long-term mechanical tear.
The company has its head office and production facilities at Bømlo, and is owned by the LOS Group, DSD and Eviny Ventures.
The products and services herein described in this press release are not endorsed by The Maritime Executive.