Horizon Flips First McAllister Towing Hull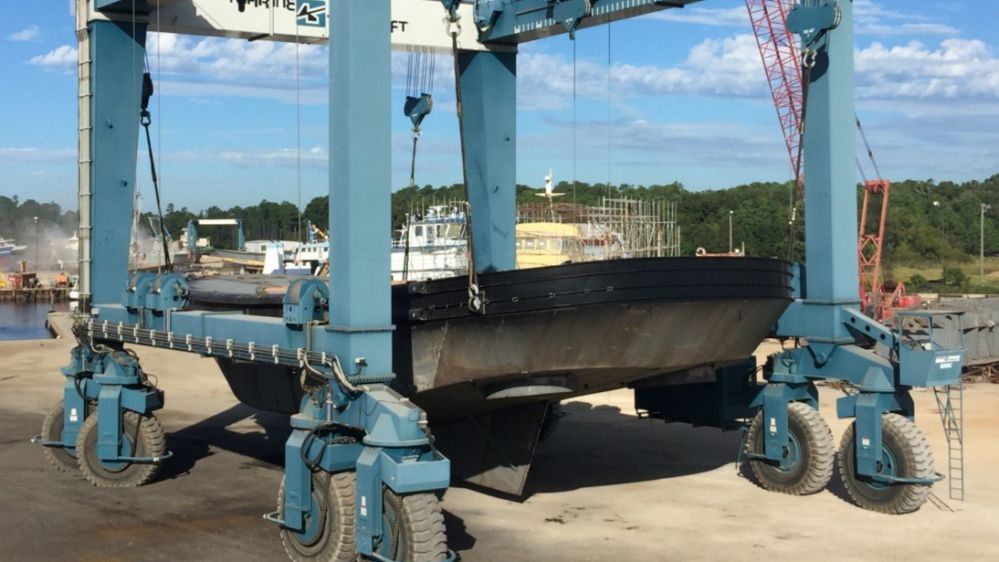 Horizon Shipbuilding, Inc. of Bayou La Batre Alabama has achieved a major milestone in its contract with McAllister Towing. The Capt. Brian A. McAllister, the first of up to four hulls, has been flipped and set on the shipbuilding ways. A considerable amount of work was performed while the hull was upside down including installation of all major pipe runs and manifolds, fabrication and installation of the cable trays and bulkhead penetrations and fender installation. With the hull set, Horizon will be able to set the pre-fabricated and outfitted superstructure.
Project Manager, Jesse Dunn, commented, "We have built a lot of boat so far in a relatively short amount of time. With the hull flipped a lot of work opens up. We have the superstructure and the stacks ready to go and look forward to setting them in the next couple of weeks."
The 100'x40' escort/rescue tugs are powered by a pair of Caterpillar 3516E Tier 4 engines with Schottel SRP4000 FP azimuth thrusters. The package will produce a total of 6,770 hp and 80 metric tons of bollard pull. The tugs are classified ABS Maltese Cross A-1 Towing, Escort Service, FiFi 1 and Maltese Cross AMS. The hull design from Jensen Maritime is for enhanced shipdocking in addition to direct and indirect escorting. Towing machinery will include a Markey asymmetric render-recover winch on the bow and a Markey tow winch with a spool capacity of 2,500′ of 2¼" wire on the stern.
Horizon's efficient production is, in large part, due to the use of its innovative management software, Gordhead. With Gordhead, the entire boatbuilding team sees where resources need to be focused to stay on schedule. Owner's also see real-time delivery dates that change as progress is made on the different tasks. Travis Short, President of Horizon Shipbuilding, stated, "Gordhead allows everyone involved in the process, from the owner to the front line supervisor, a say in how problems are solved. At Horizon, we don't say "two heads are better than one"; we say "ALL heads are better than one!"
The Capt. Brian A. McAllister is scheduled for a spring 2017 delivery.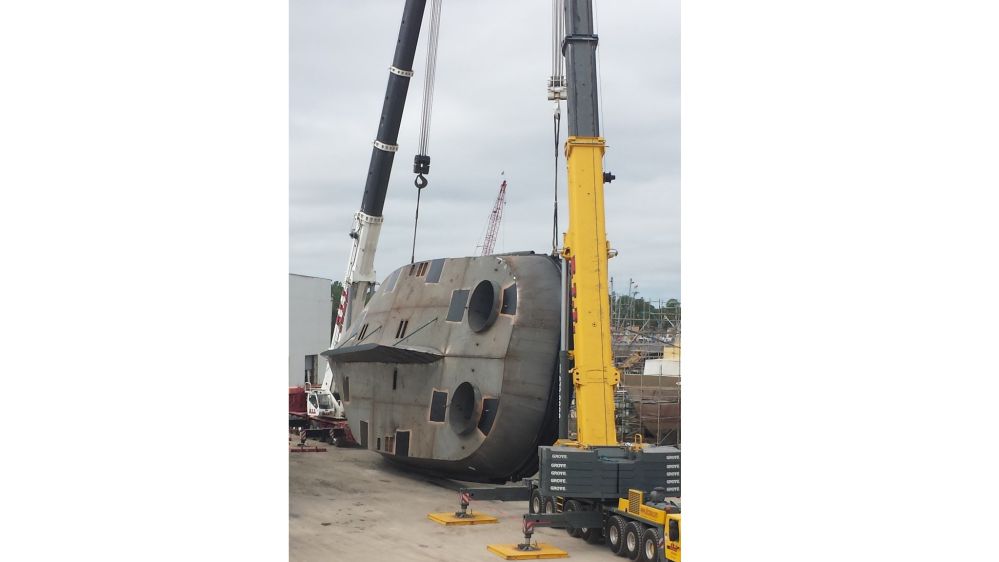 The products and services herein described in this press release are not endorsed by The Maritime Executive.