U.S. Regulator Claims LNG Terminal Certification Breakthrough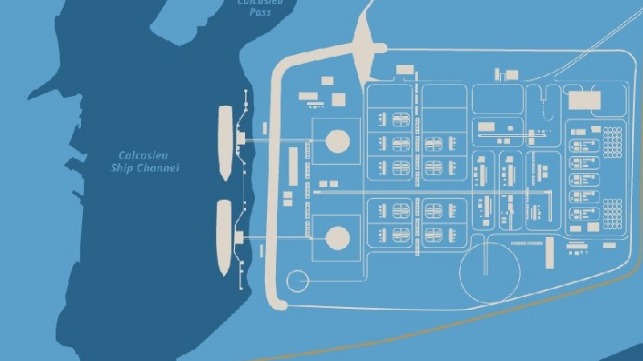 The U.S. Federal Energy Regulatory Commission (FERC) has reached an agreement that may provide a path forward for consideration of LNG export terminals that are pending before the Commission and has approved Venture Global's Calcasieu Pass LNG export project in Louisiana.
The Commission applied a new approach to reduce red tape and inter-agency friction regarding consideration of direct greenhouse gas emissions from LNG facilities. This was achieved through the signing of an MOU with the Department of Transportation's Pipeline and Hazardous Materials Safety Administration and by the signing of the One Federal Decision MOU.
The U.S. Department of Energy has applauded the move, saying the new approach will streamline, expedite and improve the LNG terminal application review process. U.S. Secretary of Energy Rick Perry said: "This past year, the U.S. became a net exporter of natural gas on an annual basis, and we are exporting U.S. LNG to 34 different countries across five continents. The construction of this facility and the expedition of others under this new framework will further build upon the success of American natural gas."
The Calcasieu Pass LNG export terminal will have the capacity to export around 12 million metric tons of LNG per year. Venture Global has binding 20-year sale and purchase agreements with Shell, BP, Edison S.p.A., Galp, Repsol and PGNiG. The company plans to commence construction immediately and expects the terminal to be operational in 2022. The 10 MTPA nameplate Calcasieu Pass facility will employ a process solution from GE Oil & Gas that uses mid-scale, modular, factory-fabricated liquefaction trains. Venture Global has executed an integrated turnkey EPC contract with Kiewit to design, engineer, construct, commission, test and guarantee the Calcasieu Pass facility.
Another 12 LNG projects are waiting on approval from FERC.