Team Bid for Hanjin's Long Beach Terminal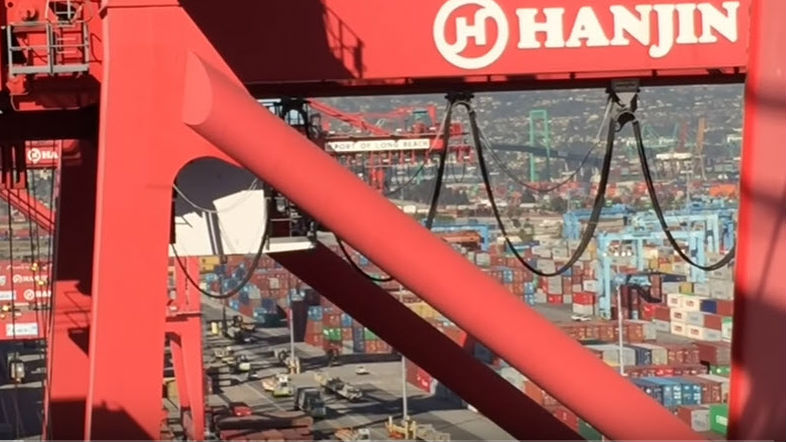 South Korea's Hyundai Merchant Marine and Swiss-based MSC are rumored to have teamed up to buy a stake in Hanjin Shipping's Long Beach terminal.

News agency Yonhap cites sources saying the companies have submitted their bid for a 54 percent stake in the Californian terminal, an acquisition estimated at $342 million. The Long Beach Container Terminal (Pier-T) has the capacity to process more than three million TEUs on and off vessels annually.
MSC is currently the second-largest shareholder in the terminal with a 46 percent stake.
South Korea's SM Group, owner of Korea Line, has also been keen to buy the terminal, and Yonhap reports that if the group abandons its status as preferred bidder, the Hyundai Merchant Marine - MSC consortium and a local private equity fund will compete for it.
Last month, Hyundai Merchant Marine was chosen as the preferred bidder for a terminal in Algeciras, Spain, partly owned by Hanjin Shipping. Hyundai Merchant Marine said it expects to finalize its purchase of a 100 percent stake in Total Terminal International Algeciras in late December.
Hyundai Merchant Marine announced a net profit of 297 billion won ($253 million) for the July-September period attributed to an improvement in the company's financial structure.

Hanjin Shipping decided to sell part of its container ship business to Korea Line Corp for 37 billion Korean won ($31.38 million) last month. Korea Line will buy Hanjin's Pacific routes shipping business, relevant client management information, units in seven countries including the United States, China and Vietnam, as well as assets and manpower related to logistics systems.