[Updated] Shell Greenlights Its Largest GOM Floating Platform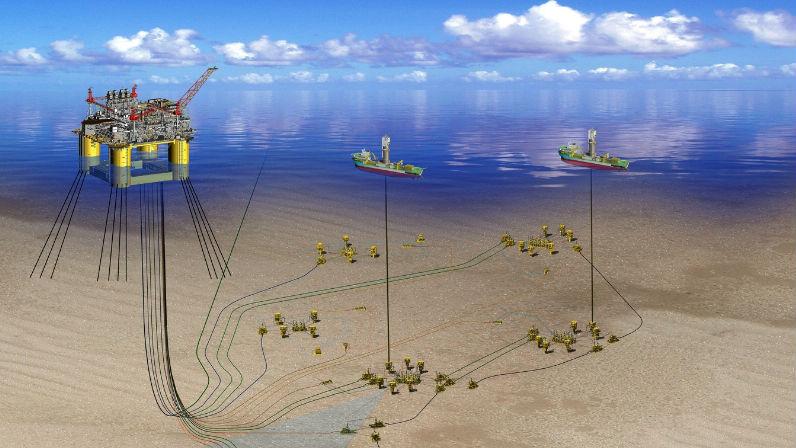 Shell gave the greenlight today for construction and installation of its largest floating platform in the Gulf of Mexico.
The Appomattox deepwater oil and gas field is located 80 miles offshore in Louisiana and is expected to reach an average peak production of approximately 175,000 barrels of oil equivalent (boe) per day. Once online, the field could boost Shell's production in the region by more than 60 percent from 2014 levels.
"We have again delivered a globally competitive investment scope for another significant deep-water project," said Marvin Odum, Shell Upstream Americas Director.
"Appomattox opens up more production growth for us in the Gulf of Mexico, where our production last year averaged about 225,000 boe per day, and this development will be profitable for decades to come. With its competitive cost and design, Appomattox is next in our series of deep-water successes."
The Appomattox development host will consist of a semi-submersible, four-column production host platform, a subsea system featuring six drill centers, 15 producing wells, and five water injection wells.
Shell said it had reduced the project's cost by 20 percent through design improvement and cost reductions, bringing its breakeven price to around $55 per barrel of oil equivalent.
The sanctioned project includes capital for the development of 650 million boe resources at Appomattox and Vicksburg, with start-up estimated around the end of this decade.
Shell Pipeline Company LP also made a final investment decision on the Mattox Pipeline, a 24-inch corridor pipeline that will transport crude oil from the Appomattox host to an existing offshore structure in the South Pass area and then connect onshore through an existing pipeline.
Shell holds a 79 percent stake in the project while Nexen Petroleum, a wholly owned subsidiary of China's CNOOC, holds the remaining 21 percent.
The decision to pour billions of dollars into the Appomattox project comes as companies have scrapped around $200 billion of mega-projects in the wake of the sharp decline in oil prices over the past year.
Shell has operated in the Gulf of Mexico for over 60 years. The region contributes about 17 percent of total U.S. crude oil production according to the Energy Information Administration and was the location in 2010 of the worst offshore oil spill in U.S. history, involving BP's Deepwater Horizon well.
Shell's investment decision shows the energy giant's bet on deep water as it seeks to finalise by early 2016 the $70 billion acquisition of Britain's BG Group, which holds large stakes in Brazil's offshore oil production.
Last year Shell started production from the Mars B development in the Gulf of Mexico. It is also currently developing the Stones project.
At 1400 GMT Shell shares were trading 1.4 percent higher at 1.811 British pound per share.
Of the few projects that have been approved by oil companies this year, Norway's Statoil in February gave the go ahead to develop the $29 billion Johan Sverdrup offshore field in the North Sea by 2019.