The container ship MSC Daniela caught fire 120 nm off the port of Colombo, Sri Lanka on Tuesday morning, and response vessels from the Sri Lankan and Indian navies are attempting to put out the blaze.
The Sri Lankan Navy received a distress call about the fire from the Daniela's local agent and dispatched the navy vessel Sagara to respond. Sri Lankan authorities also requested assistance from their Indian counterparts, and the Indian Navy dispatched the vessels Soor and Dharsha to the scene.
As of Wednesday morning, the Daniela had been brought within 10 nm of shore, and two tugs from the Sri Lanka Ports Authority had joined the firefighting effort. The Indian Navy dispatched two additional vessels, the Gharial and the Darshak, to provide additional assistance.
Sri Lankan media reports that the 14,000 TEU Daniela is loaded with about 10,000 twenty-foot equivalent units of cargo. She is anchored 14 nm northwest of Columbo, and firefighting efforts continue. No injuries or pollution have been reported.
Courtesy Indian Navy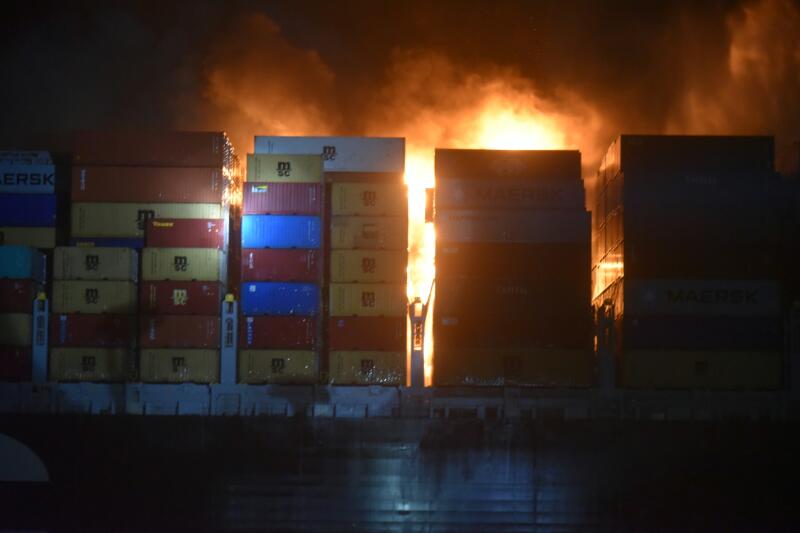 Courtesy Sri Lankan Navy
Courtesy Sri Lankan Navy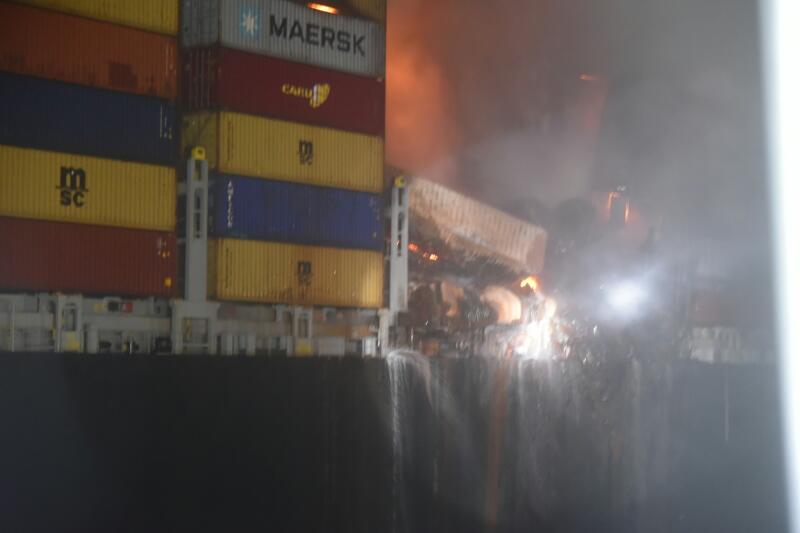 Courtesy Sri Lankan Navy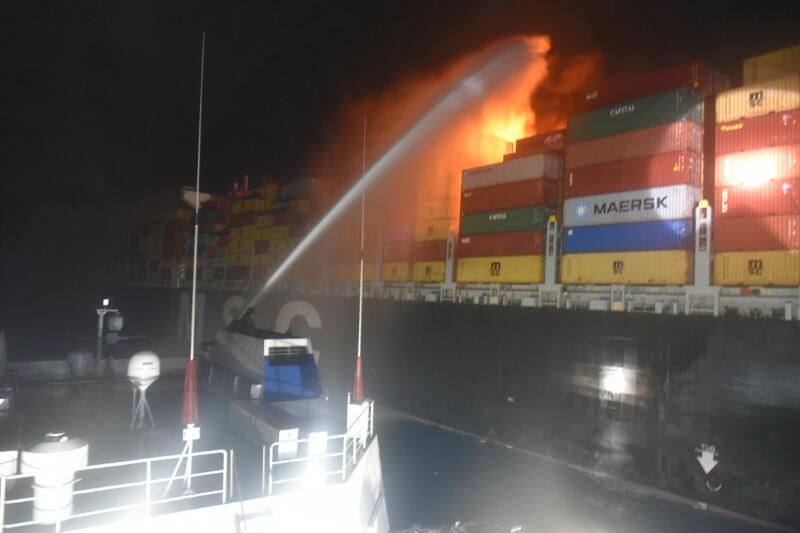 Courtesy Sri Lankan Navy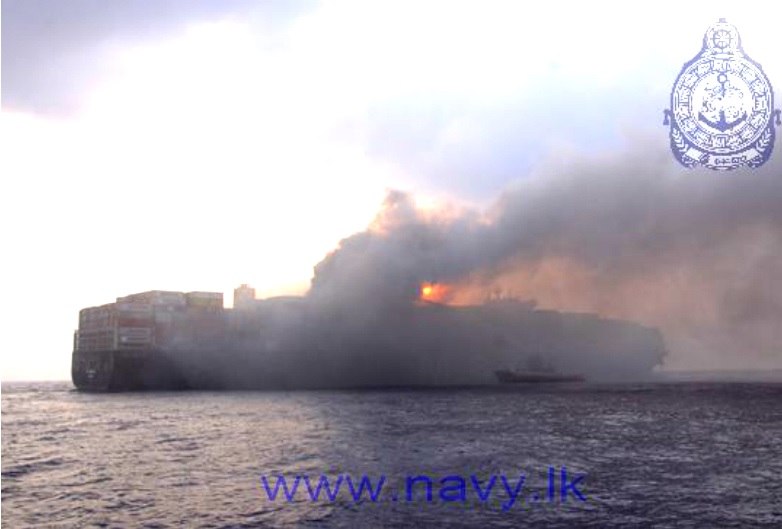 Ports of refuge
Container stack fires are notoriously difficult to fight when they extend belowdecks, especially when the vessel is under way. In the most recent example – the fire on the APL Austria in Algoa Bay, South Africa – the Port of Ngqura won praise for providing the vessel with a port of refuge. The terminal allowed the Austria to berth for firefighting operations, and responders were able to make space on board by offloading burned containers onto the pier. Thanks in part to the additional resources that could be brought to bear on land, they were able to extinguish the fire within a few days.