Ince: Explosion Aboard Bulker was a Missile Strike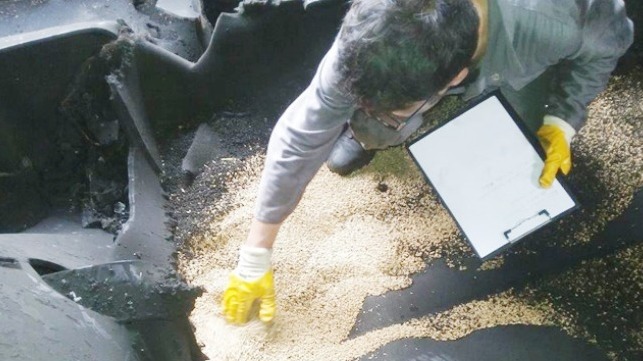 Turkish conglomerate Ince Shipping Group asserts that the explosion aboard the bulker Ince Inebolu off the port of Saleef, Yemen last week was caused by a missile attack.
In a statement, Ince technical manager A. Ya?ar Canca said that the Inebolu was anchored and awaiting permission to enter Saleef to offload a cargo of Russian wheat. She had already called in Djibouti for an inspection and had received approval from UN officials to proceed.
At midnight on May 10, Canca said, a missile penetrated the Number 3 topside tank and exploded inside, causing localized hull damage and a hole in the Inebolu's shell plating. Saudi forces responded to the scene and arranged to bring the vessel to the port of Gizan. No personnel were injured in the alleged attack.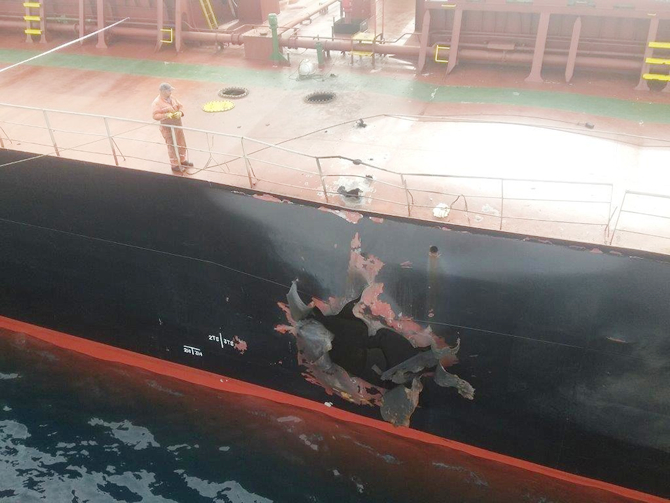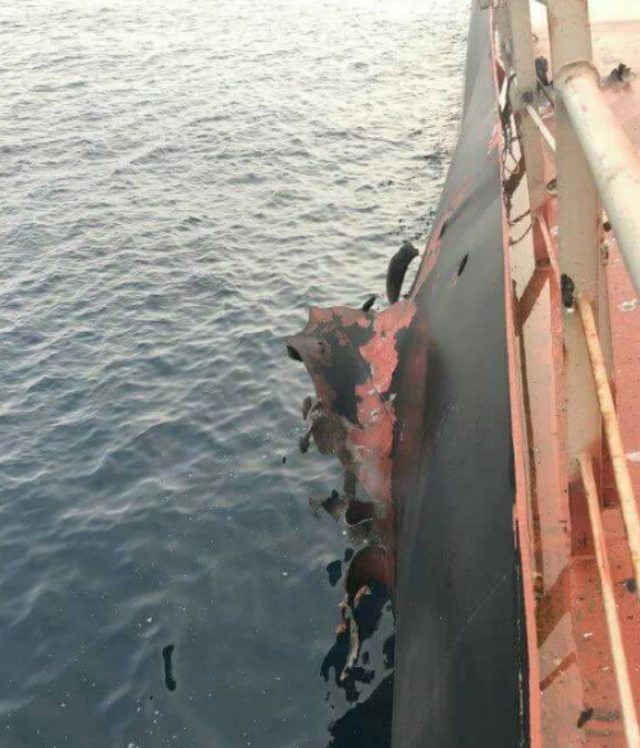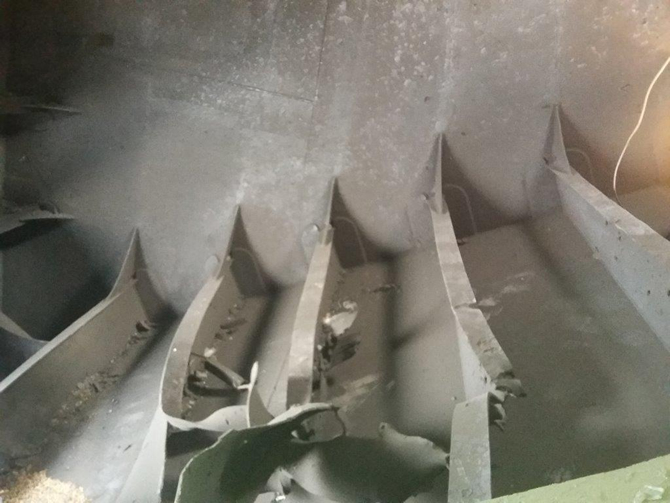 Saudi officials confirmed that the appearance of the damage was consistent with a blast within the hull. "Coalition forces conducted a survey of the incident and visited the ship and found an explosion from the inside to the outside," a coalition spokesman told Reuters in a statement last week.
In the recent past, Houthi rebels have launched attacks on Saudi-allied vessels off Hodeidah, but they have not previously attempted to strike non-allied merchant shipping. Houthi leaders contend that the Inebolu was struck by Saudi coalition warplanes, not by rebel forces. In a statement, the Houthi ministry of transport told semi-official news outlet Saba that the vessel "was targeted by [the Saudi coalition] after taking the permit to enter from the [UN Verification, Inspection and Monitoring] office in Djibouti."
The Inebolu last made headlines in 2014 when she went aground on the Greek island of Astypaleas. She was refloated shortly after the incident, and no pollution or injuries were reported.