Amsterdam Plans to Remove Cruise Ships From City Center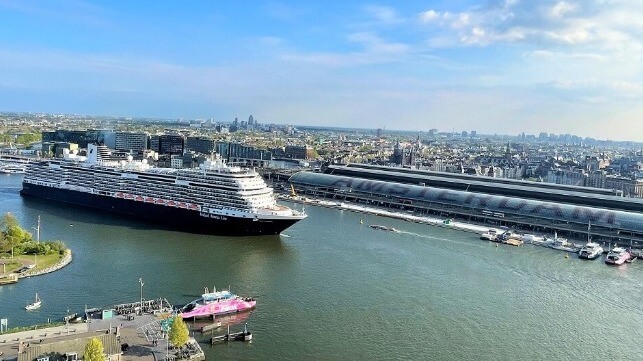 The city of Amsterdam has decided to close its downtown cruise terminal, effectively banning cruise ships from the central district, according to centrist party D66.
The move has been in the making since 2016, and the municipal council has many overlapping reasons for the decision. After a citizens' referendum calling for action on overcrowding and nuisance behavior, Amsterdam has been on a mission to reduce tourism in general, not just cruise tourism. The main target is the rowdy demographic found near the well-known Red Light district, and the city has launched a PR campaign advising these particular tourists - especially young British men - to "stay away." The city has a comprehensive plan to cap total visits at 20 million per year, and a limit on cruise tourism align with this overall goal.
"The task for Amsterdam is now to reduce the number of tourists. All parties in the city must contribute to this, including the cruises," D66 said in a statement.
The decision also has to do with competing infrastructure demands. Amsterdam's city hall has ambitions to build a bridge over the IJ to connect to the growing Noord district, which is one of the few areas available for adding much-needed housing stock. The city's leadership believes that building the bridge would not be possible if cruise ships have to pass through in order to reach the cruise terminal. For cost and accessibility, the city would like to build the bridge to a height of just 30 feet, far less than what a cruise ship requires.
D66 and its governing partners also have concerns about pollution and climate-related emissions from ships, including both CO2 and methane from LNG. Carbon-based cruising "does not match the sustainable ambitions of our city," said D66 party leader Ilana Rooderkerk in a statement.
The closure of the downtown terminal does not yet have a timeline, but when it does close, cruising to Amsterdam will go on. Many cruise/cruise ferry itineraries already use terminals in IJMuiden or Rotterdam to provide a shore excursion to Amsterdam, so cruisers will still be able to travel to and from the city - but with different logistics.