On Wednesday morning, CSIC's Dalian shipyard floated out China's first ever domestically-built aircraft carrier. The as-yet-unnamed vessel will need several more years of construction and testing before she enters service, but China's Ministry of Defense hailed her launch as a major milestone for Chinese naval shipbuilding.
The "Type-001A" flat-top will be China's second carrier in operation after the Soviet-built Liaoning, which was commissioned in 2012 after a 14-year refurbishment effort. The newbuild is an enlarged and modified version of the Liaoning's design, and it features the same "ski jump" ramp at the bow for aircraft launches. It was built by the same yard that completed the Liaoning's refit, and like its predecessor, it is conventionally powered with boilers and steam turbines. However, the Type-001A is not identical to the Liaoning: it can reportedly carry more aircraft and is fitted with a new S-band radar.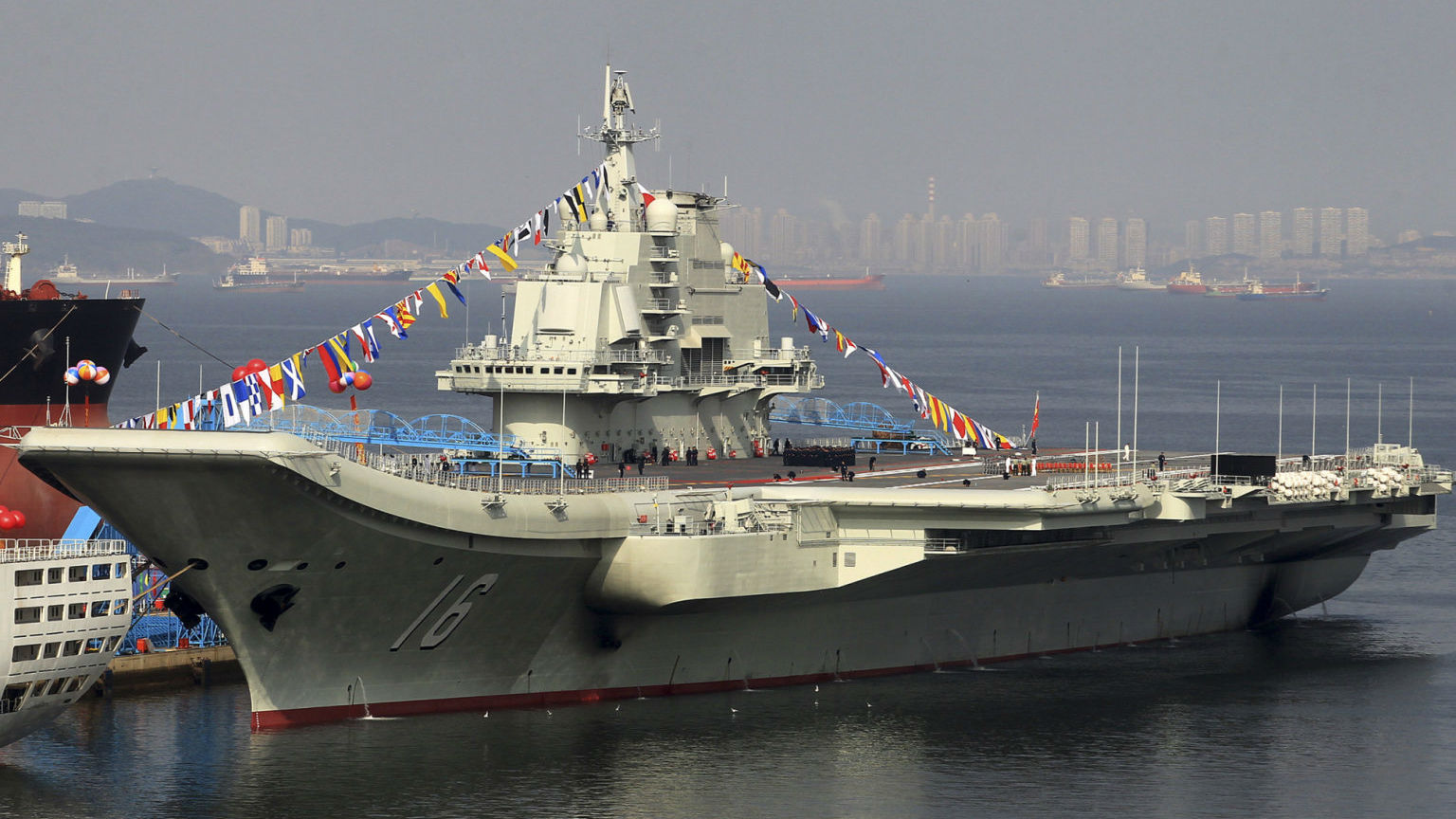 The Liaoning (file image)
China's military says that it is intentionally taking an incremental approach to developing its naval aviation capability. Zhang Junshe, an expert with the People's Liberation Army's (PLA) Naval Military Studies Research Institute, told the PLA Daily last year that the Chinese navy sought to gain experience with conventionally-powered ski jump carriers first, before attempting the leap to nuclear powered propulsion and steam catapult launch systems.
Like the Liaoning, the new carrier will carry the Shenyang J-15 Flying Shark, which bears a remarkable (and unlicensed) similarity to the Russian Sukhoi Su-33.
Su-33, top (Yevgeny Pashnin); J-15, bottom (Garutejas7)
China eventually intends to field a fleet of six carriers, with later hulls modeled more closely on American designs. While its first two ships are not comparable to the U.S. Navy's vessels, which can launch heavier aircraft in larger quantities, they are still more capable at projecting air power than anything else operated by an East Asian nation. Patrick M. Cronin, a researcher with the Asia-Pacific Security Program at the Center for a New American Security, told the New York Times that this would be a strategic asset for China. "With each new aircraft carrier, China is sending a signal that it has no peer among its neighbors," he said.