Investigators in New Zealand say that a fatal gas cylinder explosion aboard the cruise ship Emerald Princess was caused by corrosion. Philippine crewmember Allan Allarde Navales was near the cylinder while crewmates were refilling it and was killed when it burst. No passengers or other crewmembers were injured in the incident.
The cylinder was one of four in a bank that supplied backup power for a lifeboat davit. TAIC's report found that crewmembers knew that the cylinders were losing pressure but did not check for damage before refilling them, as "they thought it highly unlikely that the pressurised cylinders had been structurally compromised."
The point of failure (TAIC)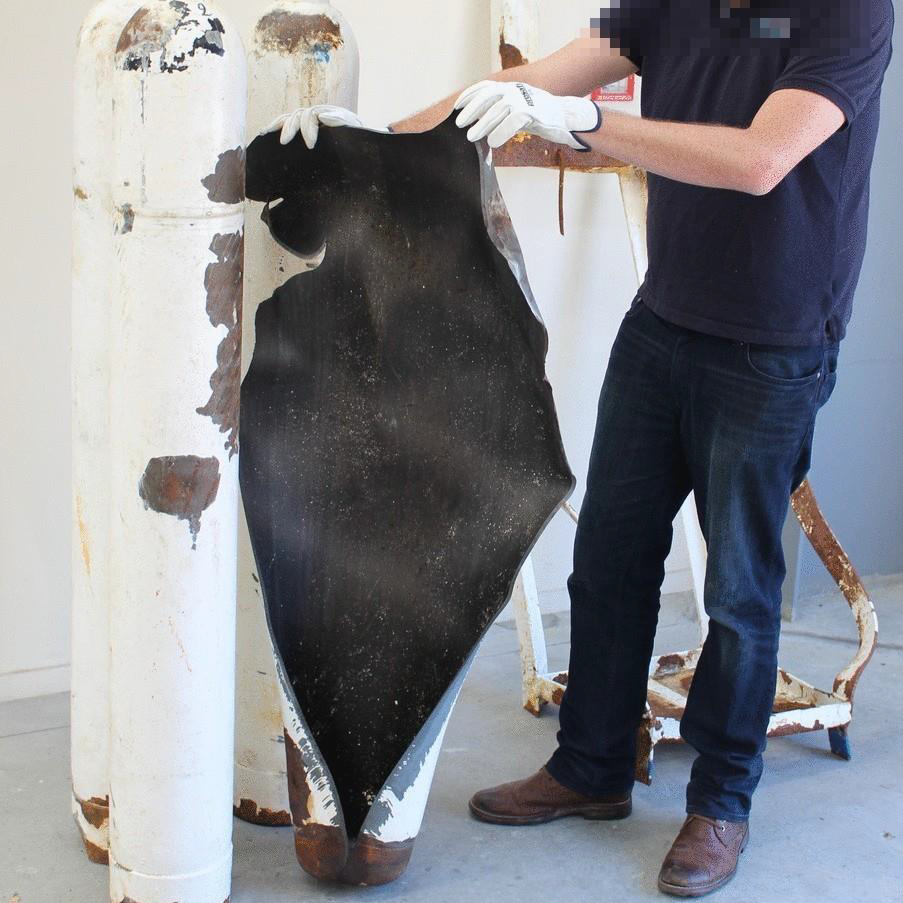 The cylinder, with others from the same rack (TAIC)
Typical inert gas cylinders are rated to 2200 PSI or more, and are heavily built to withstand the pressure. Metallurgists contracted by the New Zealand Transport Accident Investigation Commission found that an external area of the cylinder wall had wasted away, leaving less than 1/16th of an inch of steel at the location of the rupture – a gauge equivalent to heavy sheet metal. The cylinder had just passed the ten-year mark for a mandatory detailed inspection. Other cylinders on board were also found to have significant wastage.
The TAIC expressed concern that the system – and others like it – had been inspected just two weeks before the accident and judged to be in satisfactory condition. "The circumstances of this accident raise the question of whether the current inspection requirements for a competent person are adequate for a pressure vessel stored in a harsh marine environment," TAIC wrote. The agency also asked the lifeboat system's manufacturer to contact its other customers and advise them to check their systems for similar corrosion damage.
"The loss of a crew member is a terrible tragedy for our company and we continue to assist the crew member's family," a Princess Cruises spokesperson told the Otago Daily Times. "In addition to actively assisting the commission in its inquiries, Princess Cruises took immediate action in replacing all of the cylinders used in the ship's lifeboat launch and recovery system, inspecting similar cylinders across the line's global fleet and updating maintenance and training programmes."