Indonesia's National Transportation Safety Committee announced Monday that it believes that the deadly fire aboard the ro/pax ferry Mutiara Sentosa 1 originated in a truck on the first deck.
"The first fire source came from a green truck," said committee chairman Soerjanto Tjahjono. The identity of the vehicle's owner is not known, and the investigators are looking into the nature of the truck's cargo.
The crew attempted to contain the fire with sprinklers but were not successful, and the blaze grew out of control. Survivors told local media that they jumped off the ship in desperation when the smoke and heat became too intense. At least five people died in the blaze, and nearly 200 were rescued by good samaritan vessels and SAR rescue boats.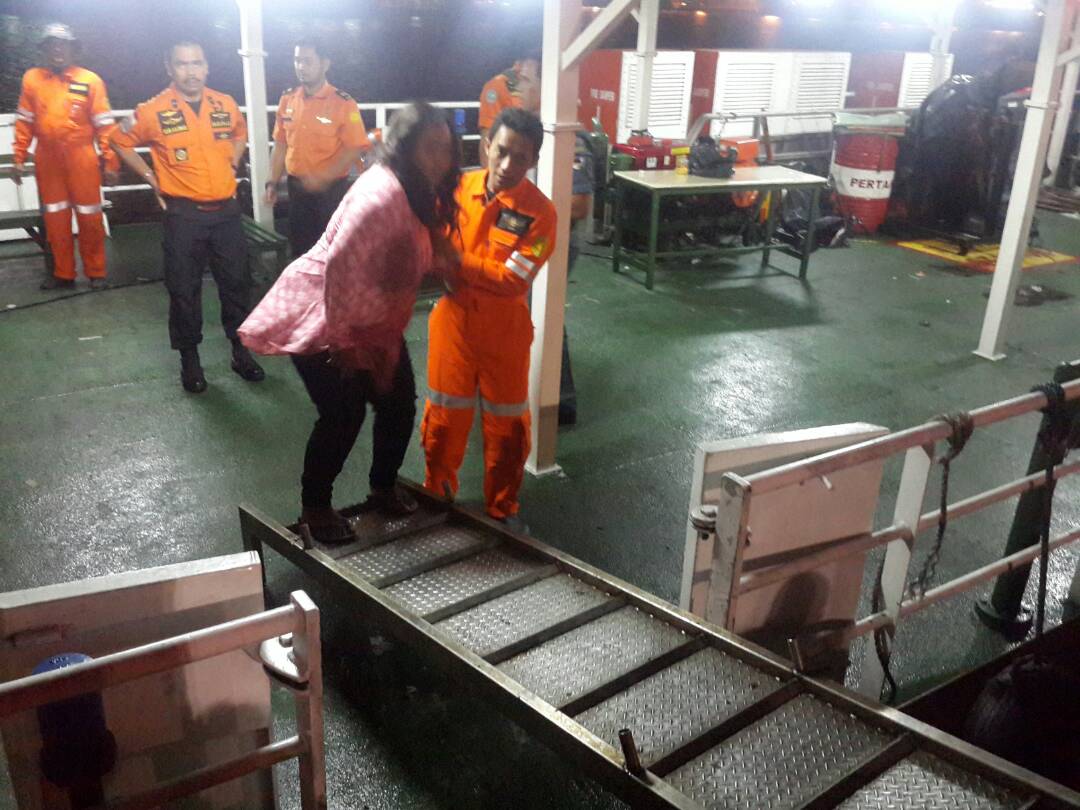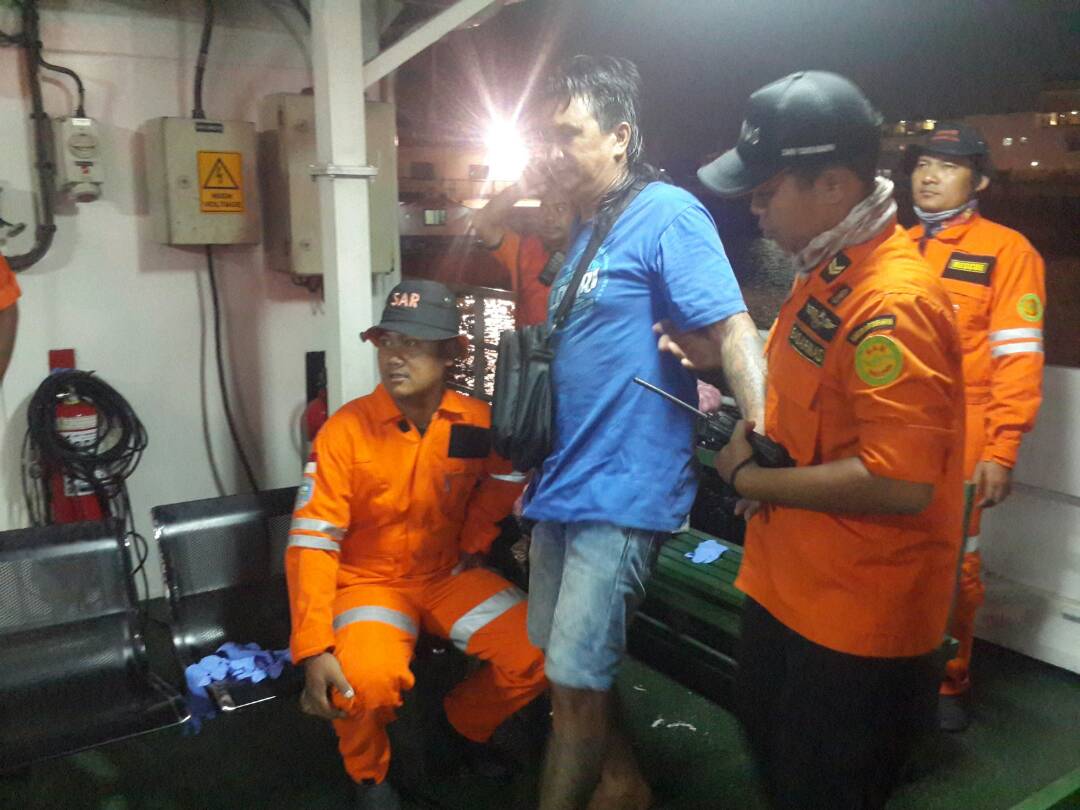 Indonesian SAR authorities assisting survivors (Basarnas)
The head count of the survivors has caused some concern because it exceeds the total number of people on the ship's manifest. Unlisted passengers are common on Southeast Asian ferries, but a port official suggested that there could be another explanation.
"We have information that there is a . . . cleaning service on the ship which is not put into manifest by the company, it is not reported to the [harbormaster]," said the head of the Tanjung Perak port authority, Hari Setyobudi.
The official death toll from the accident has risen to five. All of the victims have been identified and their remains returned to their families for burial.
@SAR_NASIONAL pic.twitter.com/LarjmkTc7l

— Humas basarnas (@humas_basarnas) May 20, 2017
SAR helicopter crew searches for survivors, May 20 (Basarnas)