Silva Non Skid Solutions (SNSS) manufactures "Silvagrip®" a Patent Pending Aluminum Ceramic Non Skid Peel and Stick, QPL Approved.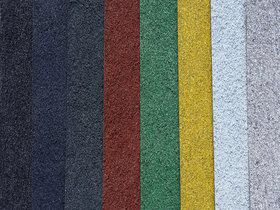 The Surface Engineered Grip offers:
• 10 plus years expected life cycle – Reduced cost with Long Life Cycle
• Corrosion Proof – No Rust, Protects Steel Surface from Corrosion
• UV proof – Unaffected by Weather or Sun
• Oil and Chemical Resistant
• Water Proof – Ideal for Offshore Marine Environment
• Resistant to wear – Ceramic Rc60+ Long Life Cycle
• Silvagrip comes with a 10 year warranty
• Can be cleaned by Scrubbing and/or Pressure Washing – Easy Cleanup
• Peel and stick application – Ready for use immediately
• Adhesive withstands deck temperatures up to 270F
• Silvagrip weighs 4.1 oz. per sq. ft. – Less weight on deck
• Can be spray painted
• Has a coefficient of friction of 1.1-very slip resistant
• Can be applied to any smooth dry clean surface
• Has no maximum overcoat window – Ready for use immediately
• Offered in pre-cut sizes and rolls for easy replacement, installation and handling
• Reduced maintenance, labor cost and life cycle cost – Saves money
• No ventilation (no VOC) requirements for installation – Easy to use
• Flexible – Conforms to deck substrate and flexes with the deck Flex; no pop off
• Damaged pieces can be easily replaced anytime – Easy Maintenance & Repair
• Usable on all clean dry surfaces
• Use in all weather environments
• No VOC's
• Not environmentally sensitive
• Permanently Safe Surface
• Helideck Certified
Silvagrip is fabricated with the most sophisticated technical alloys. These Metals hold a matrix of sharp ceramic abrasives, with hardness just under diamonds. Silvagrip is very ductile and capable of being shaped or bent, but at the same time giving you the strongest and hardest non skid wear surface.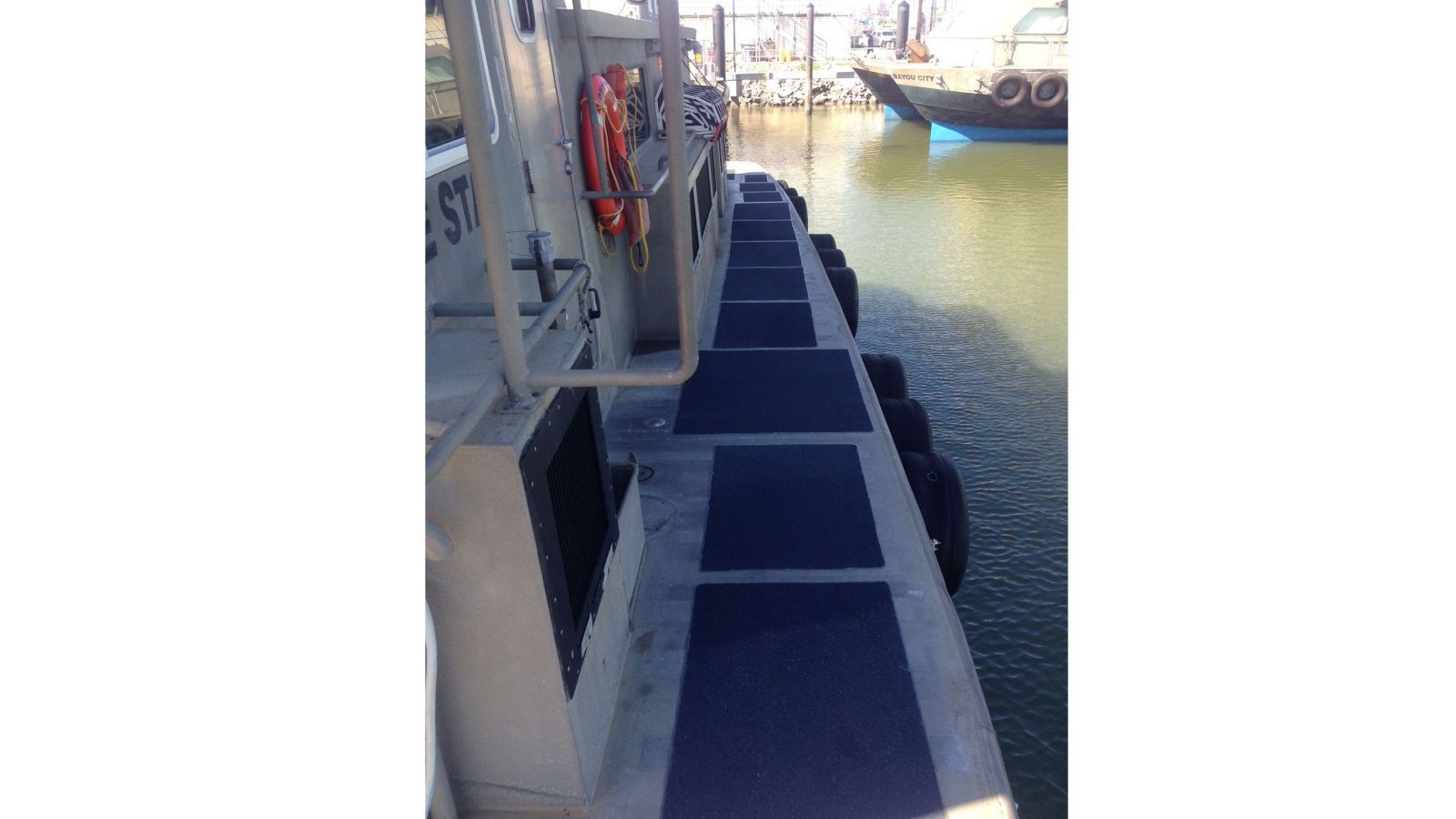 The non skid material is an aluminum/ceramic blend of molten metal and ceramic, applied to a backing with adhesive and a protective plastic liner. Simply pull the plastic liner and apply to your deck or walkways.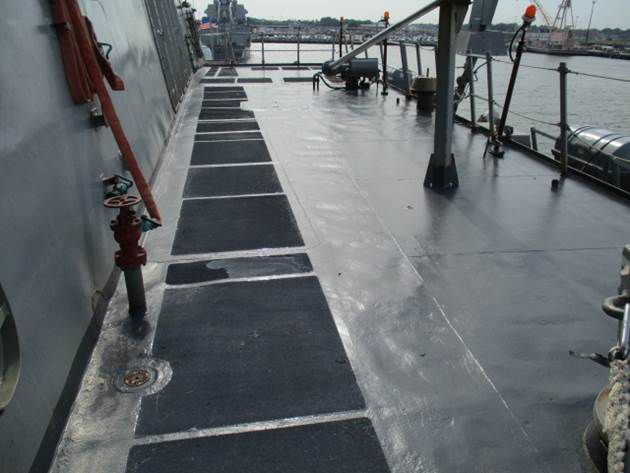 The products and services herein described in this press release are not endorsed by The Maritime Executive.