NETSCo Inc., a provider of engineering, design and maritime consulting services, announced the promotion of Jan Flores to Vice President. The announcement was made by Rich Mueller, president and founder of NETSCo.
"In recent years, Jan has been instrumental in the success and growth of NETSCo and I am excited to promote him to this important position," said Rich Mueller. "Jan's experience in taking our company goals and vision to new levels has strengthened our status as an industry leader. His management skills are well-suited to lead our team with customer-focused solutions that will offer proven results for current and for future assignments."
Jan's primary responsibilities include directing the engineering and consulting efforts of the company to meet the commitments made to NETSCo's clients. In addition, Jan will be the primary interface of the company to its clients, continuing his responsibility to match NETSCo's capabilities and resources with their individual needs.
In 2014, Flores joined NETSCo as Senior Business Development Director with more than 20 years in the maritime and offshore industry. He has developed a wide range of expertise including specialized and bulk marine transportation, complex offshore projects, offshore support vessels, shuttle tankers, FPSO/FSO, and LNG/CNG
Prior to joining NETSCo, he directed the FSO Group at OSG and was responsible for Business Development in the offshore market. While with OSG, Jan was the Technical Project Manager overseeing the development of the MT Overseas Cascade and the MT Overseas Chinook. Both vessels were the first two dedicated shuttle tankers in the Gulf of Mexico and now support the FPSO Pioneer, serving the Petrobras deep water fields known as Cascade & Chinook. In addition, Jan also held various positions at Crowley Maritime Corporation from Technical Superintendent to Manager of New Construction Projects.
Jan holds a Bachelor of Science degree in Ocean Engineering with a specialization in Naval Architecture. He is a Registered Professional Engineer in the state of Florida. Jan is a member of The Society of Naval Architects and Marine Engineers (SNAME) and serves as a member of the American Bureau of Shipping Americas, Technical Committee.
NETSCo welcomes Trish McIntyre as Engineering Manager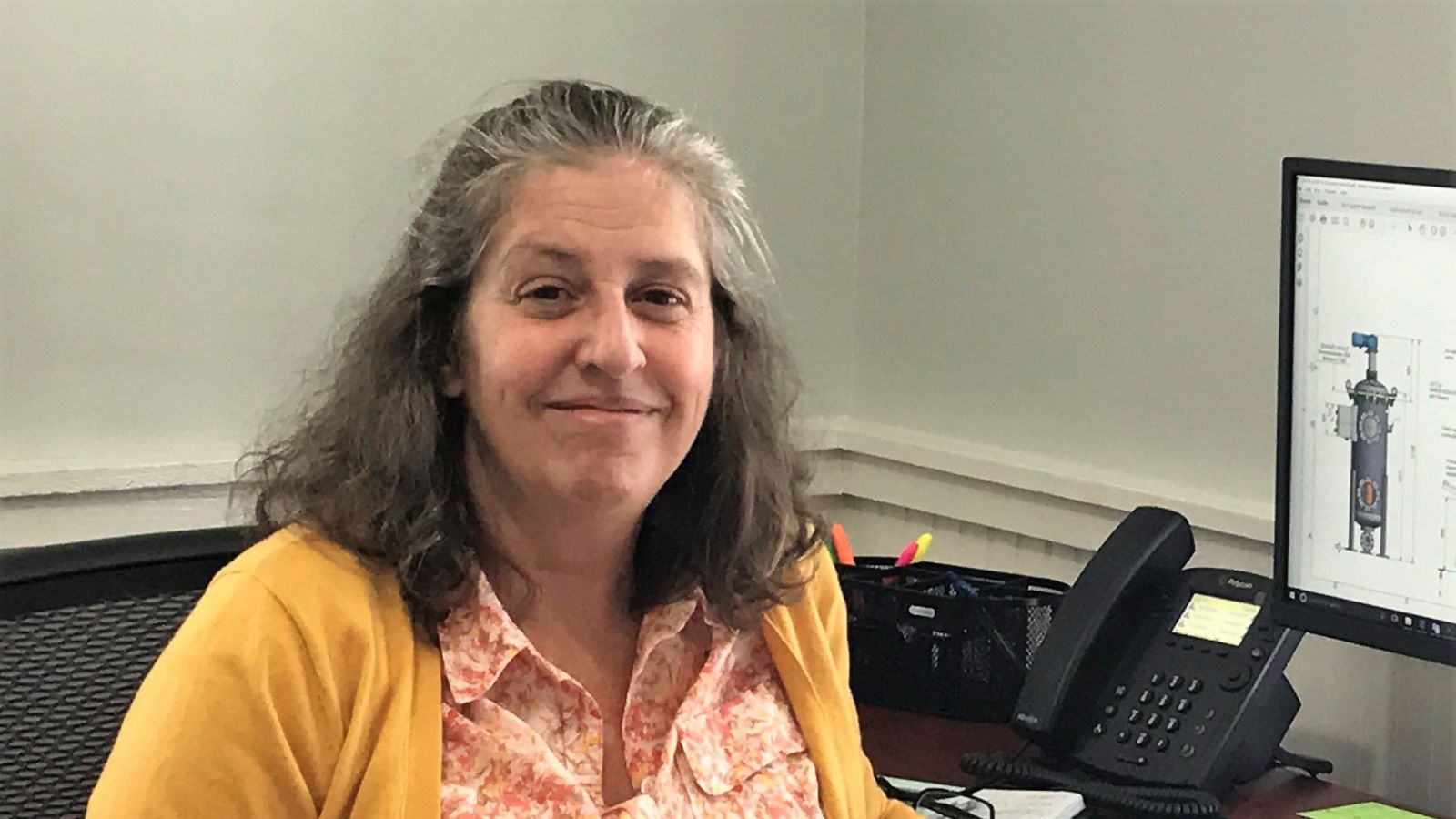 Trish comes to NETSCo after 26 years of experience in the design, installation, functional testing and inspection of marine machinery installations to ensure that each vessel is capable of carrying out its intended service. Trish's responsibilities will include managing and directing our group of experienced engineers and designers. She will define the scope of projects and assign resources, as well as interact with clients, classification societies, and other regulatory agencies.
Trish commented, "I was attracted to NETSCo because of their strong commitment to excellence in services. Working with their team in Tampa will offer me the chance to continue to be challenged in my scope of work and offer quality engineering solutions for their clients."
Prior to NETSCo, she held the principal engineer position at the American Bureau of Shipping in New Orleans for the machinery group and assisted in the development of the machinery sections of the Rules for Building and Classing Steel Vessels Under 90M in Length. Her other responsibilities included the role of project leader, vessel and equipment surveyor with extensive experience in Code, Rule and Regulation compliance in both design and implementation phases. Trish was also part of DNV-GL where she held positions of Senior Engineer and Surveyor for offshore vessel systems and drilling materials and components, as well as field engineer for Austal Shipbuilding for the LCS class ships focused primarily on propulsion system installation and operations.
"Trish McIntyre is a name that many people in the maritime industry are familiar with due to her professionalism and extensive experience in a variety of areas in the maritime industry. Many of NETSCO's projects passed through Trish's office at ABS for approval these past few years. Her deep knowledge of the regulations, and her years of experience reviewing and approving machinery system design will be a very welcome addition to our capabilities," shared Rich Mueller, CEO.
Trish holds a degree in Marine Engineering from Texas A&M University and has served on the ABS Rule Development and Technical Committees.
Matt Davidson hired as Jr. Naval Architect/Marine Engineer at NETSCo
Matt Davidson recently joined the Florida office at NETSCo as Jr. Naval Architect / Marine Engineer. His responsibilities include design and analysis related to Marine Vessels including stability, structures and systems design. Prior to NETSCo, Matt was Project Engineer for OSC Ship Management over-seeing the engineering requirements for 24 tankers and ATB's. At DNV GL, he was responsible for the structural verification of offshore constructions including semi-submersibles, TLPs and topside structures. Matt has a BS in Ocean Engineering and Naval Architecture from the Memorial University of Newfoundland.
The products and services herein described in this press release are not endorsed by The Maritime Executive.