Industry leading Manufacturer, Service and Training provider of Life Saving Appliances (LSA), Harding Safety AS - has been certified by DNV GL as 'Maritime Training Provider' according to DNV GL ST-0029.
"Harding - Global Training Department delivers effective and efficient training services to both customers and employees. Proper training in the correct operation and maintenance of Harding life-saving appliances, increases both safety on-board and the lifespan of the equipment." – explains Sergio Meekel, Global Training Director at Harding Safety.
Our certified Instructors develop and facilitate these courses, worldwide and in accordance with international regulations and requirements. To meet client specific training demands, we also offer custom-made courses, focused on familiarization and installed equipment.
"Each year we train a large amount of participants, which vary from class societies to ship-owners, superintendents and crew members. They are mainly trained in operation and maintenance of lifeboats, fast rescue craft, davits, winches and related equipment. Create awareness and understanding of the risks involved with improper use and maintenance of life saving appliances is a key element in these training sessions." – continues Meekel.
Harding Global Training Centre which will be opened in Schiedam – Netherlands, together with our complete course-portfolio, are now certified by DNV GL.
"The establishment of our new Global Training Centre together with the MTP - certificate we received, is the result of intensive teamwork and commitment from the last months. It will secure our course quality which is carried out by certified Instructors, positively affect our course results and drive our future training business development, resulting in a safe LSA working environment." – concludes Sergio Meekel.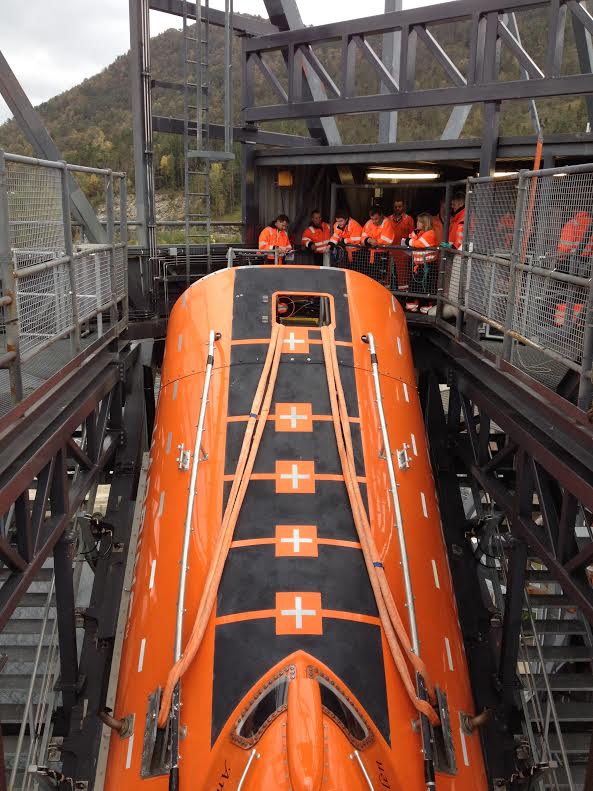 The products and services herein described in this press release are not endorsed by The Maritime Executive.