Within the framework of celebrating "World Maritime Day", which has been established and celebrated by the International Maritime Organization (IMO) annually at the end of September with the aim of promoting the importance of Shipping to the global economy, maritime safety and the protection of the marine environment, the Cyprus Shipping Chamber, in cooperation with other stakeholders within the Cyprus Maritime Cluster, organized a "Maritime Exhibition" with various maritime/shipping related exhibits and artefacts offered by its Member-Companies and other maritime professional associations.
The official opening of the Maritime Exhibition took place on 23 September 2016, at the Exhibition Center of the Cyprus Ports Authority, at Limassol's Old Port area and was placed under the auspices of the Minister of Transport, Communications and Works, Mr. Marios Demetriades, who also attended and addressed the opening in the presence of many State and Government Officials, Political Party representatives, Members of Parliament, Diplomats, representatives of professional associations and Members of the Board of Directors of the Cyprus Shipping Chamber.
The opening ceremony of the Maritime Exhibition, marked the beginning of the 'Week of the Sea' organized by the Shipping Chamber with the thematic title, 'Shipping is not only about ships', aiming at the promotion of Shipping and further raising public awareness, passing at the same time a clear message, that Shipping, not only carries cargo and passengers but also transports important and much needed social support, thereby validating that, Shipping is…Indispensable to Cyprus!
Taking into account that this was the first time an Exhibition of this kind was being organized in Cyprus, the Exhibition received very positive comments from visitors, which also included the President of the Republic of Cyprus, Mr. Nicos Anastasiades, who were impressed with the aesthetic decoration and the rich content of maritime/shipping related exhibits and artefacts.
Taking this opportunity, the Cyprus Shipping Chamber would like to express its appreciation and gratitude to all those who contributed in the successful organization of the Maritime Exhibition.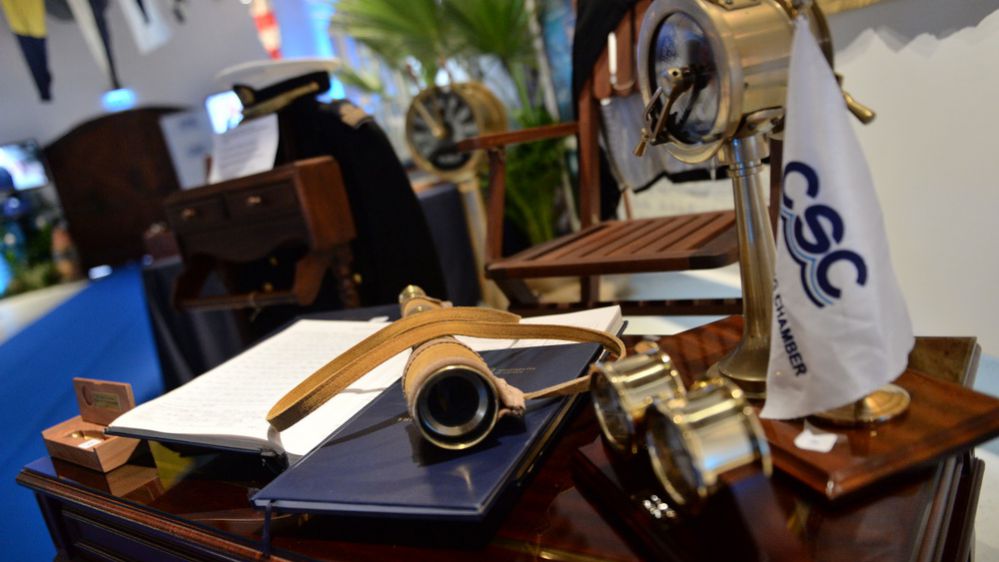 The products and services herein described in this press release are not endorsed by The Maritime Executive.