It with great success that Capital Link hosted its 8th Annual Greek Shipping Forum "Opportunities & Challenges" which took place on Wednesday, February 15th, 2017 at the Divani Caravel Hotel in Athens, Greece, in cooperation with NASDAQ and the New York Stock Exchange.
Greek shipping remains important to the maritime economy, constituting approximately 20 percent of the world's shipping fleet. In spite of the volatile markets and economic downturn, Greek shipping professionals have consistently adapted to changing conditions, seeking out growth and opportunity rather than yielding to their circumstances. The Forum provided a comprehensive review of current trends and outlook of the global economy and the main commodity, energy and shipping markets. It also discussed critical issues and challenges the industry faces, including geopolitical and regulatory developments, technical and commercial fleet management and access to capital. It examined bank financing, capital markets and alternative funding mechanisms and strategies.
Our Athens Forum, in its 8th year, attracted more than 1,400 delegates and is known for its large attendance by public and private shipping companies' executives and market participants.
Keynote speaker of the Forum was Mr. Zhang Ye, President of the Shanghai Shipping Exchange who discussed "The internationalization of the Chinese Economy and Chinese Shipping". Mr. Ye was awarded the honor of Shanghai Municipal Leading Talent, Top 10 Finance Leaders in Shanghai and selected as the Top 100 Most Influential People of Shipping Sector by Lloyd's List consecutively in 2010-2013 and 2015. In 2012, he was also awarded the honor of Top 10 Most Influential Shipping People in China. He works as Shanghai Conference Ambassador since 2013.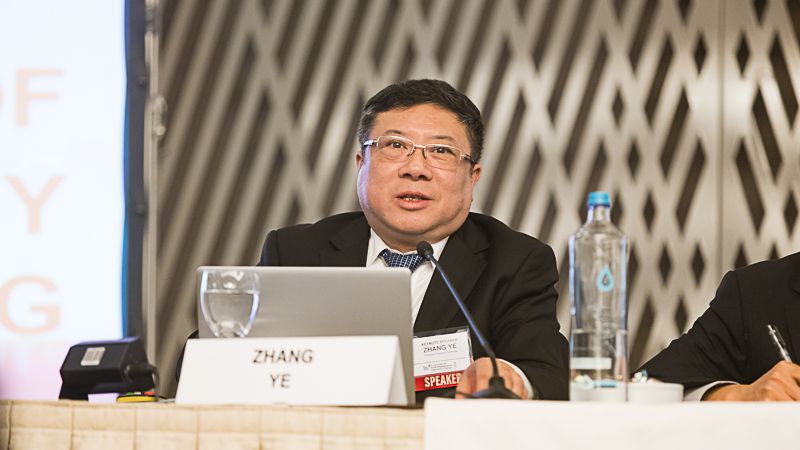 Mr. Zhang Ye stated: "The downturn of world economy and shipping has brought huge challenges to the development of maritime industry, but the growth of China's economy and trade needs the world maritime service. He will give a quick overview of Chinese shipping industry including the scale of Chinese fleet and shipping enterprises, the port layout and port enterprises, the scale and capacity of Chinese shipyards, the scale of ship financial lease in China, etc. He will share the national strategy of shipping development like 13th Five-year planning, Belt& Road, Free Trade Zone, maritime information, maritime indexes, etc. and analyze possible opportunities and challenges. He will also discuss how China, during its internationalization of economy and shipping, learns the Greek financing and shipbuilding experience as well as the potential market opportunities".
2017 CAPITAL LINK GREEK SHIPPING LEADERSHIP AWARD
The "2017 Capital Link Greek Shipping Leadership Award" was presented to Professor Costas Th. Grammenos CBE DSc, LRF Chair in Shipping, Trade & Finance, Chairman, Costas Grammenos Centre for Shipping, Trade & Finance, Cass Business School, City, University of London.
Professor Costas Th. Grammenos was introduced by Dr. Anthony Papadimitriou, President to the Board of Directors of Alexander S. Onassis Foundation and Dr. Nikolas Tsakos, President & CEO, Tsakos Energy Navigation; Chairman, Intertanko.
Dr. Anthony Papadimitriou, President to the Board of Directors of Alexander S. Onassis Foundation introduced Professor Costas Th. Grammenos by stating "I am particularly glad that Costas Grammenos, a worldwide reference for the economy and the shipping industry, is a member of the Onassis Foundation and also a great friend. Thanks to him, his vision and his character, thousands of young Greeks and non-Greeks expanded their horizons by learning to sail not only in quiet but also in difficult times.
I will always admire Costas Grammenos not only for his expertise but also for his broader culture, as besides being a wonderful teacher, an exceptional character and a friend, Professor Costas Grammenos is a true "Homo Universalis". Theater, music and literature are practically integrated in his personality. His education, allows him to combine in the same sentence both shipping and Aristophanes, proving the value of an open spirit in an extremely important and successful life journey."
Dr. Nikos P. Tsakos, Chairman - INTERTANKO; President & CEO - Tsakos Energy Navigation introduced Professor Costas Th. Grammenos by stating ""On my many and long journeys as a businessman and with my Intertanko hat on, I meet Professor Grammenos' former students in top positions all over the world, amongst whom there is a strong feeling of solidarity, camaraderie and networking. But it is not only the level of education and networking possibilities that the Professor oversees, it's his amazing ability to remember every single one of the more than 3,000 students that he has taught. The Professor not only cares about the one or two years you spend on his course, but he considers every one of his graduates to be like family. With this, I want to congratulate Capital Link for their choice and say a big "thank you" to the Professor, on behalf of all shipping people, for his contribution to our industry's profile."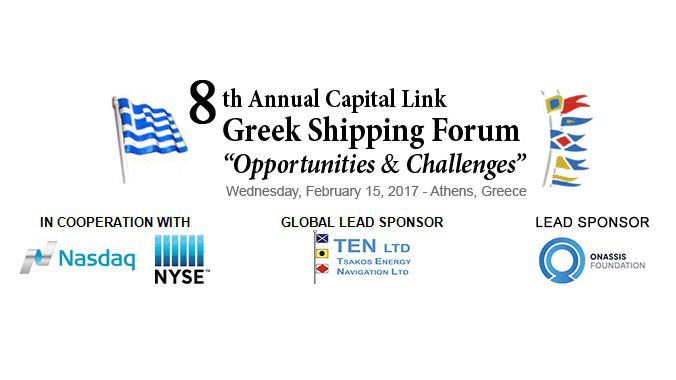 The products and services herein described in this press release are not endorsed by The Maritime Executive.