André Meijer, CEO of offshore equipment firm Huisman, has resigned from his position at the firm, effective February 10.
"I am convinced that Huisman has the capabilities and quality to continue to succeed in the future, despite the difficult trading environment, " André Meijer said.
André Meijer (image courtesy Huisman)
Chief Technology Officer Joop Roodenburg will continue in his present role as CTO, and will remain involved in the day-to-day operation of the company. The firm will make arrangements to adjust its management structure as required.
"I regret to see us go separate ways after working together for nearly half a year. I thank André for his contribution which will prove useful in the very difficult trading environment our industry is facing and I wish him all the best in his future career," Joop Roodenburg said, speaking on behalf of the board.
Huisman's equipment is designed and manufactured under its own management, from concept through to installation and service. The privately owned firm maintains offices worldwide, in the Netherlands, Australia, Brazil, China, the Czech Republic, Norway, Singapore and the USA, with production facilities in four countries.
The firm celebrated its one hundredth Chinese-built crane in September 2015, and is working on a project to build two of what will be the world's largest-capacity revolving cranes, the firm says. The cranes will each be able to lift and rotate up to 10,000 tons, and will be installed on a newbuild Heerema semi-submersible, the Sleipnir, for use in installation and decommissioning of offshore platforms.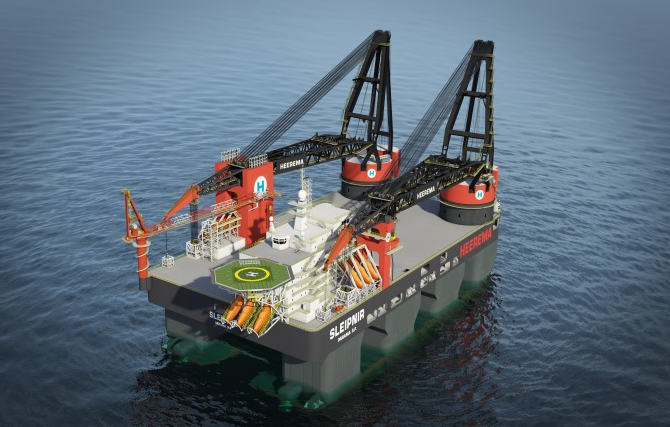 The products and services herein described in this press release are not endorsed by The Maritime Executive.