New Sonars and Thermal Cameras Make Boating Safer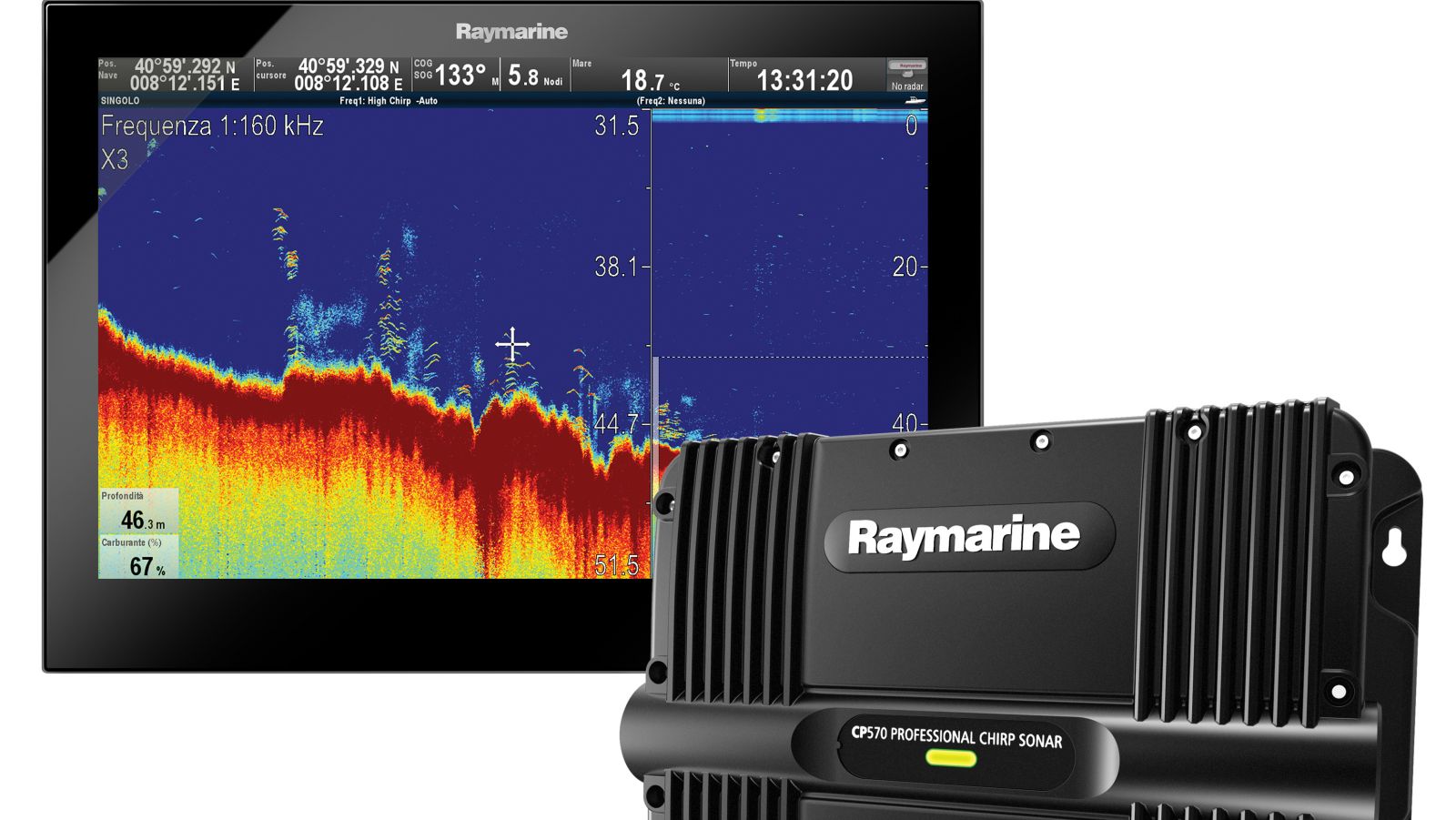 FLIR Systems announced the release of three new sonars and two new thermal cameras that have one goal in mind: making your time on the water safer and more enjoyable than ever. With FLIR's industry-leading thermal imaging technology, the new M400 stabilized multi-sensor thermal camera, and handheld Ocean Scout™ thermal camera, give boaters unprecedented ability to spot other vessels, avoid collisions, and stay safe on the water by seeing clearly in total darkness and in bad weather. Designed from the ground up to give anglers unparalleled fish-targeting capability, Raymarine's new CP570 Professional CHIRP sonar, CP470 CHIRP sonar and CP370 digital sonar redefine blue water sonar with clutter free images of bait fish and the predators around them in deep water.
"We've engineered our new sonars and thermal cameras with FLIR's latest technological innovations to help enhance boaters' awareness both on the water and under the surface," said Grégoire Outters, Vice President and General Manager of FLIR Maritime. "Three new sonar modules give blue-water anglers a clear, clutter-free view of large and small fish, even in deep water. Plus, our new M400 and Ocean Scout thermal cameras will help boaters stay safe at night and in bad weather."
Thermal Cameras
The latest member of FLIR's award winning M-Series thermal camera line, the multi-sensor M400 is a versatile, high-performance pan/tilt marine camera system that gives boaters industry-leading, best-in-class performance to see other vessels, people in the water, and navigational hazards clearly day and night. The M400 features:
· A high resolution 640×480 thermal imager paired with a unique 3× continuous optical zoom lens
· High definition Sony color camera with 30× optical zoom for added safety
· An integrated, high-intensity LED spotlight for positive identification of nearby targets
· Active gyro-stabilization for a steady image in rough seas
· An intuitive joystick controller and improved user interface
· Radar tracking and optional video tracking (M400XR model)
The M400 will begin shipping in the 2nd quarter of 2015.
Ocean Scout is a rugged, compact, handheld thermal night vision camera that lets users see other vessels, landmarks, buoys, and floating debris in total darkness, making time on the water safer and more relaxing. Ocean Scout features:
· Two available models – 240×180 resolution and 320×240 resolution; the 320 model also features a live video output, and extended range performance
· A new high resolution LCD display
· The power to detect human-sized targets up to 600 yards (550m) away
Both versions of the Ocean Scout will be available at marine electronic dealers and retailers in February of 2015, with the Ocean Scout 240 retailing for $1,999 and the Ocean Scout 320 retailing for $2,999.
Sonars
CP570 Professional CHIRP Sonar
Engineered for serious blue water anglers, the new CP570 Professional CHIRP sonar brings cutting-edge blue-water sonar performance to Raymarine multifunction displays. CP570 features Raymarine's latest generation intelligent CHIRP signal processing, allowing the CP570 to see through dense schools of baitfish, identify thermoclines, and simultaneously target desired game fish with exceptional clarity. The industry-leading CP570 sonar features:
· Smarter automatic sensitivity controls that let fisherman adjust the sonar sensitivity while intelligent noise filtering automatically reduces water column noise and enhances target separation
· Raymarine's exclusive digital surface filtering reveals fish targets throughout the entire water column
· Two fully independent sonar channels deliver faster target identification and up to 4kW of combined output power
CP470 CHIRP Sonar
Incorporating all the latest signal processing advancements of CP570, the CP470 CHIRP sonar puts high performance blue water CHIRP sonar in reach of every fisherman. CP470 supports two CHIRP channels and up to 2kW of total power output. The ideal CHIRP sonar for recreational blue water anglers, the CP470 sonar features:
· Intelligent on-board filtering for clear, low-noise imagery
· Raymarine's wide spectrum CHIRP technology and greater sensitivity
· High resolution depiction of fish targets and reliable bottom tracking
CP370 Digital Sonar
The CP370 delivers exceptional clarity, sharper fish targets, and automatic operation using Raymarine's next-generation ClearPulse™ digital sonar processing so anglers can spend more time fishing and less time adjusting the sonar. CP370 sonar features:
· Up to 1,000 Watts of power
· 200 kHz operating frequency for inshore use, and 50 kHz for offshore fishing
· Easy operation thanks to onboard automated signal processing
The CP370 Digital Sonar will retail for $699 and be available at marine electronic dealers and retailers in March 2015. Retail price for the CP470 is $1,199 and $1,999 for the CP570; both will be available at marine electronic dealers and retailers in April 2015.
The products and services herein described in this press release are not endorsed by The Maritime Executive.